Woman trying to catch Pokemon in cemetery gets stuck in tree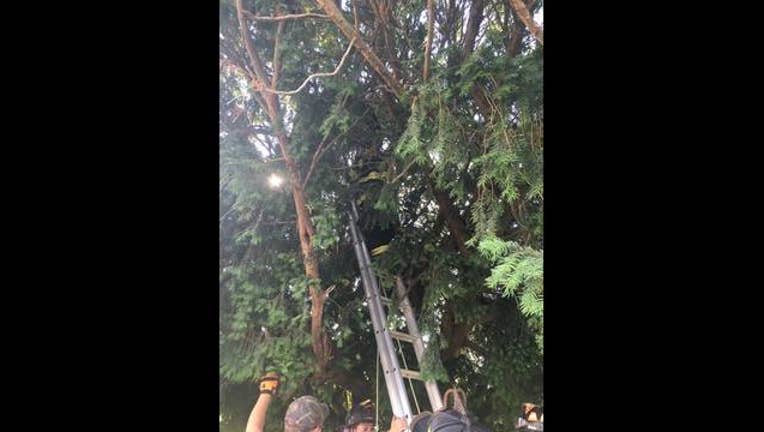 article
CLARKSBORO, N.J. (AP) — Authorities say a New Jersey woman trying to catch Pokemon in a cemetery ended up stuck in a tree and had to call 911 to rescue her.

Firefighters in Clarksboro say the woman climbed a tree Tuesday night while playing "Pokemon Go" on her smartphone inside the Eglington Cemetery.

She called 911, and the East Greenwich Township Fire and Rescue arrived to get her down with a ladder.

Chief Rob Gould tells WCAU that "she was a bit embarrassed at that point." Fire officials didn't release her name to spare her additional embarrassment.

In a Facebook post, the fire department warned "Pokemon Go" players to watch where they're going so no one gets hurt:  " and be careful not to put yourself into bad situations. Think about what you are doing and where you are going before you actually do it."