Woman shot on Mesquite highway early Monday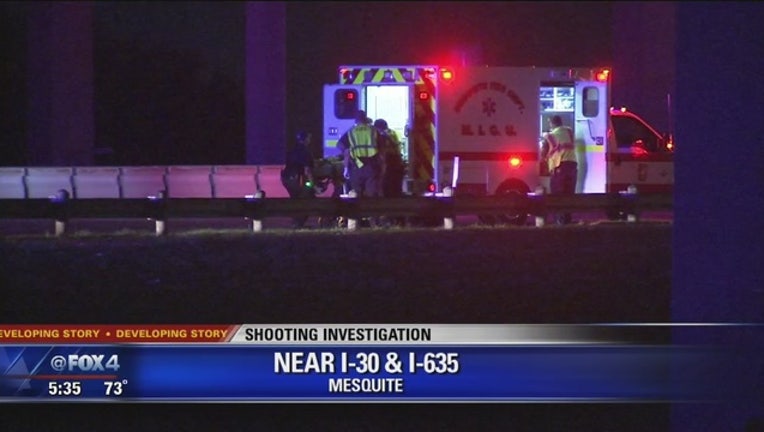 A 19-year-old woman was shot while driving on a major North Texas interstate early Monday morning.
About 1:15 a.m., Mesquite police responded to WB I-30 at LBJ Freeway. They found a woman in a small, red sedan suffering a gunshot wound.
Paramedics transported the 19-year-old to Baylor Hospital in Dallas with non life-threatening injuries
The victim told police she thinks the shot was fired from a small, black sedan. She didn't get a good look at the shooter, so officers haven't released a suspect description. The suspect fled and remains at large.