Woman shares chilling photos of daughter to warn against underage drinking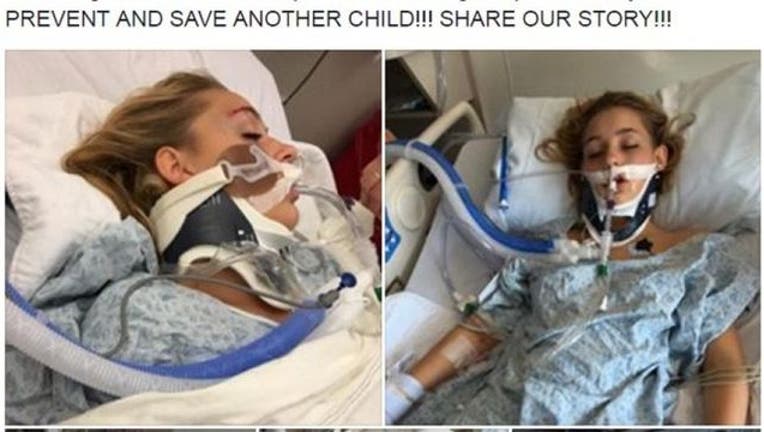 article
FOX NEWS - A Massachusetts mother who received the phone call every parent fears is sharing photos of her hospitalized teen daughter to warn others about the dangers of underage drinking. Melissa Aho, of Baldwinville, Massachusetts, posted the photos of her daughter, Ryleigh Payton, on Tuesday, and she urged others to share them.
"This past Saturday night my 15 year old daughter asked me to sleep at a friends house and go to the movies. I said yes," Aho wrote. "She has always been very good at communicating with me and checking in with me. But her plans changed that night and the series of events that followed are nothing that any family should have to experience…"
Aho wrote that she received a Facebook message from someone at around 1 a.m. informing her that someone else had received a phone call about Ryleigh, who was passed out.
"Immediately my heart sank and I tried to call her phone repeatedly and of course there was no answer," Aho wrote. "I questioned who, where, when, why's… and received no answer back because that girl was already in route of finding the girl who called her and my daughter, picked them up and brought them to my driveway."
Aho described finding her unconscious daughter in the back of a car. Ryleigh was covered in vomit and foaming at the mouth. Aho said all she was told of the night was that her daughter had been drinking vodka, but it was unclear whether she had been given any opioids or other substances. She said paramedics administered Narcan, a prescription medicine that blocks the effects of opioids and aims to reverse an overdose, four times but Ryleigh was unresponsive.