Woman known for conspiracy posts loses Texas education race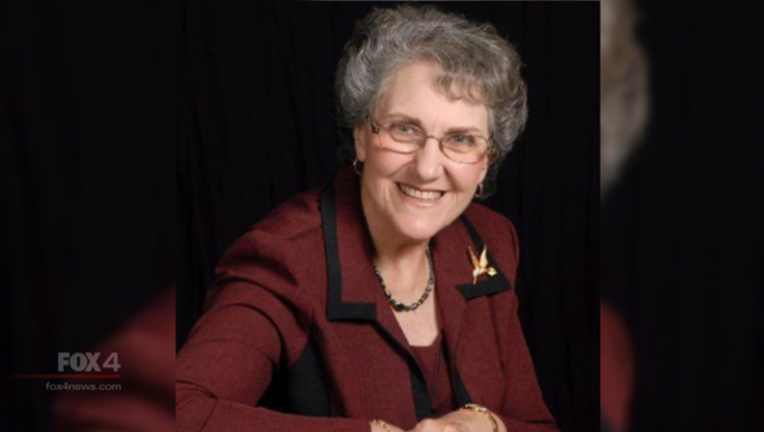 article
A Texas education board candidate who claimed that President Barack Obama was a gay prostitute and believes dinosaurs walked the Earth with humans lost her primary runoff Tuesday night just two months after nearly clinching victory outright.
Mary Lou Bruner, a 69-year-old former schoolteacher, had been the front-runner for a seat on the powerful Texas State Board of Education that sets curriculum and textbook standards for more than 5 million schoolchildren. But her lead unraveled as old Facebook posts in which she peddled conspiracy theories and fringe political screeds drew greater attention and ridicule. Voters instead picked Keven Ellis, a local school board president who ran a mainstream campaign, for the Republican nomination.
Ellis is now an automatic favorite to win in November in the staunchly conservative East Texas district. The Democratic nominee is a professor at Stephen F. Austin University.
Among Bruner's since-deleted posts was that Democrats killed John F. Kennedy, that climate change is a hoax concocted by Karl Marx, and that Obama's health care overhaul was an orchestrated plot to wipe 200 million people from the U.S. population. She also wrote that the flood from the biblical story of Noah's Ark is what destroyed the dinosaurs — and not a meteor as "concocted" by atheists. Some of the posts were several years old. They were captured by the Texas Freedom Network, left-leaning watchdog of the state education board.
In March, Bruner still came within two percentage points of avoiding a runoff altogether and winning the Republican primary in her staunchly conservative East Texas district.
Her election would have been stunning, even given that the Texas State Board of Education was chaired until 2011 by a creationist who tried weakening evolution lessons in science classrooms. The 15-member board has more recently fought over whether history textbooks promote Islam or contain anti-American biases.
Bruner wrote in 2013 that Noah may have put baby dinosaurs aboard his ark and that those dinosaurs may have been wiped out after the flood described in the Bible because there wasn't enough vegetation on earth for them to survive to reproductive age. Thus, it was the flood that ultimately killed the dinosaurs, she explained.
Her Facebook posts were captured by the Texas Freedom Network, a left-leaning watchdog of the state education board.
"If she wins it would be embarrassing for the state of Texas because it would again make us look like an educational backwater," said Dan Quinn, spokesman for Texas Freedom Network.
Bruner's husband, Anthony Bruner, responded to an interview request from The Associated Press on Monday directed to his wife by emailing a link to a Dallas television appearance. Mary Lou Bruner appeared alongside Ellis. Bruner didn't disavow her Facebook posts in the interview with Dallas television station WFAA.
"When I wrote those things, I wasn't even intending to run for the State Board of Education. I had no idea that I would," she said. "I was actually calling people and trying to get them to run — people with my values — and I couldn't find anyone. They kept saying, 'Well, why don't you run?'"
Ellis said Monday that a victory by Bruner would make Texas "take a step backward almost to the 'Little House on the Prairie' days," a reference to the books about the pioneering Ingalls family set in the 19th century.
Curriculum battles on the Texas education board are often closely watched over worries that the state's textbook buying power influences what winds up in classrooms across the U.S. But publishing experts say technology now allows the industry to more easily customize textbooks for individual markets.