Woman accused of killing husband over cat now free on bond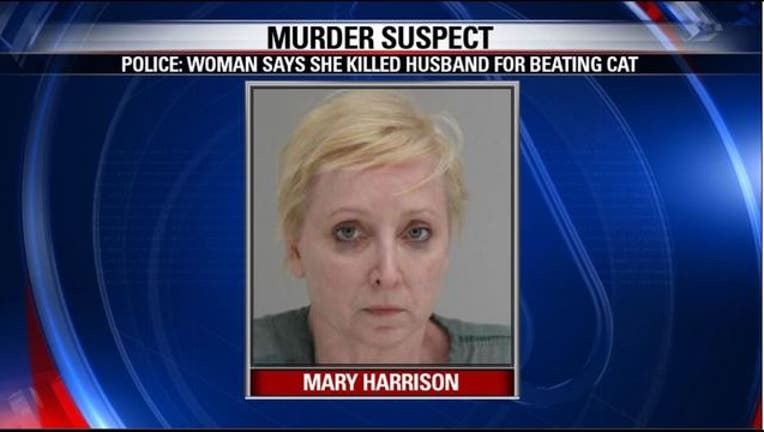 DALLAS - The Dallas woman who was arrested after allegedly killing her husband because he had been beating the family cat is now free on bond.
Dallas County officials said 47-year-old Mary Harrison posted bond Tuesday. She was fitted with a leg monitor before being released.
Harrison allegedly confessed to shooting and killing her husband, 49-year-old Dexter Harrison, at their home on Falls Manor Drive Saturday evening. He was taken to a local hospital where he died.
She told police they got into an argument because he had been beating the cat.
Neighbors told the Associated Press the family cat recently went missing and that Mary Harrison had posted signs about it disappearing. The cat eventually returned.
Harrison is facing murder charges.
The Associated Press contributed to this report.