Wife learns she's a perfect match, donates kidney to husband of 52 years
DALLAS - After almost 52 years of marriage, a Dallas couple proves they really are a perfect match. 
Liz Joe recently donated one of her kidneys to her husband, Harry.
Harry Joe has been living with Type 2 diabetes for more than three decades. Unfortunately, it led to chronic kidney disease and failure.
Liz wasn't surprised when doctors told her she was her husband's the perfect match as an organ donor. She said after 52 years of marriage she'd better be a match.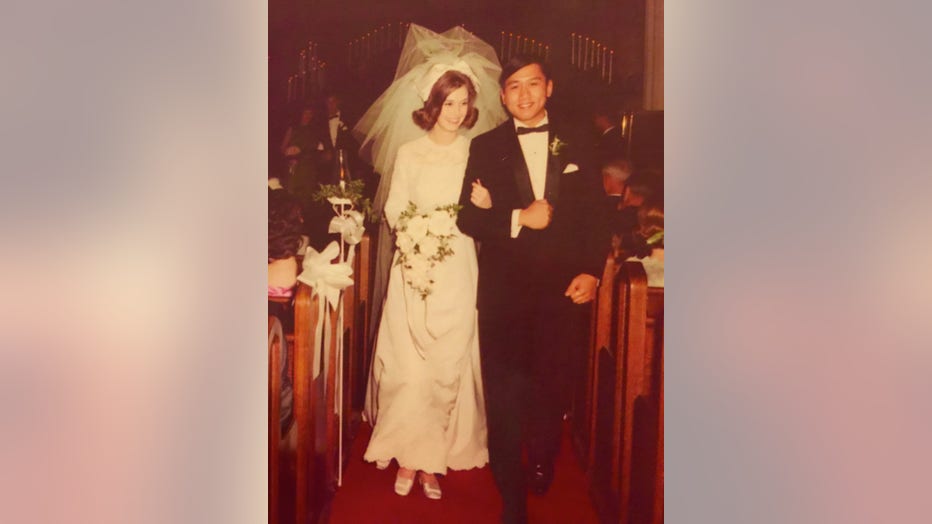 Harry and Liz Joe on their wedding day 52 years ago.
"I jumped for joy," she said.
The transplant took place just before Thanksgiving and was a success. The doctors said Liz's kidney immediately turned pink and began working in Harry's body.
Both are thankful and are recovering well.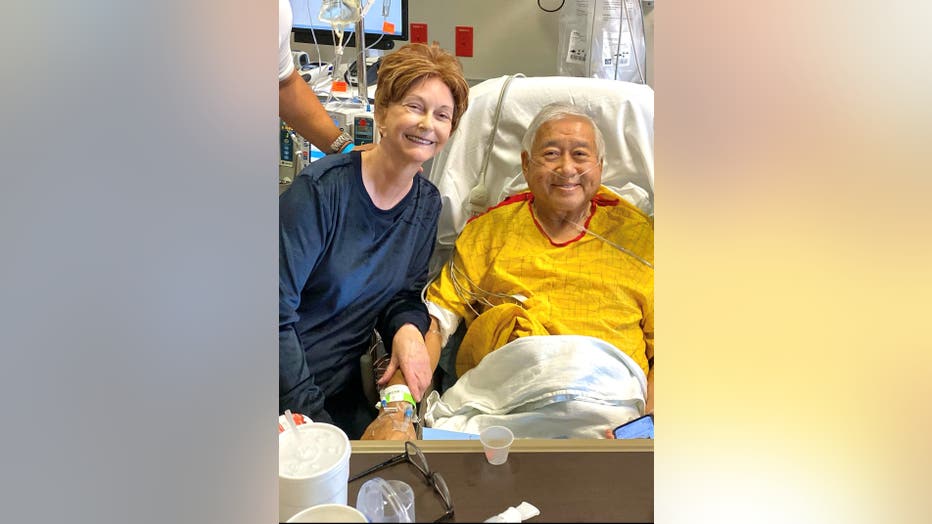 "I feel like I have a new lease on life," Harry said.
"The surgery was really easy, much easier I think than the anticipation and waiting for it to all happen. You know, the surgery was a snap," Liz said.
And with more than 100,000 people added to the national kidney transplant waiting list each year, they are encouraging others to find out more information about organ and specifically kidney donations. 
LINK: www.kidneysincommon.org
MORE GOOD NEWS:
Group surprises Dallas students and teacher for Giving Tuesday
Tab Time: Actress and author working to teach kindness