WATCH: Ron Clark students get surprised by 'Black Panther' tickets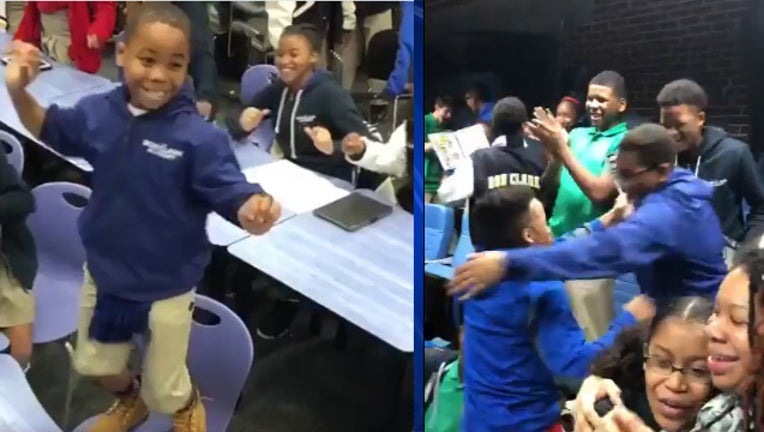 article
ATLANTA - If this story doesn't make you smile so wide, you may need to check to make sure your face muscles still work.
On Friday, the middle school students at Atlanta's Ron Clark Academy were brought together for a special announcement.
They were all going to go see the new Marvel film "Black Panther" together.
The reaction was something of pure joy and excitement.
"The students just found out we are all going to see BLACK PANTHER!," Wade King, a teacher and the school's director of curriculum and instruction, tweeted.
King said that the screening wasn't just going to be for fun, however. 
"We will have a day of cultural classes, African dancers, historical lessons, and then we will all go see the film! Turn up!!!!," he said. 
Founder Ron Clark shared another video on Twitter of the children's reaction, which including excited singing, dancing and even some drumming!
We just hope the highly-anticipated superhero film can be just as exciting as these videos!