Watch Jordan Spieth flip a marshmallow into his mouth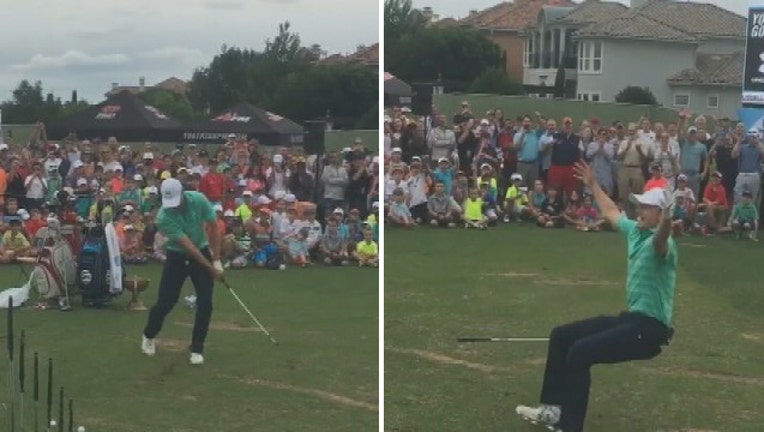 article
IRVING, Texas - How do you impress the internet and a crowd full of young golfers at the AT&T Byron Nelson Championship? If you're Jordan Spieth you pull off a trick shot with a marshmallow.
Spieth showed off his skills Tuesday while hosting a youth clinic for the tournament. He put a marshmallow on top of a golf ball, hit the ball and then caught the marshmallow in his mouth.
The two-time Major champ and No. 2 golfer got his start at the Byron Nelson at age 16. He actually tied for 16th. Now at 22, he has quite the following and is arguably the biggest draw at any competition. He said a win in North Texas would be the icing on the cake.
"This is an event my dad and I would hop the fence to watch. We also paid for tickets some years and we had to park too far away. I think one year he got his car towed. This is my hometown event I learned golf at, and to try to win would be a very special moment for me," he said.
The first 8,000 fans to arrive on Saturday will receive a free Spieth bobblehead.
LINK: www.attbyronnelson.org