VOTER'S GUIDE: 2018 midterm races to watch in Texas, North Texas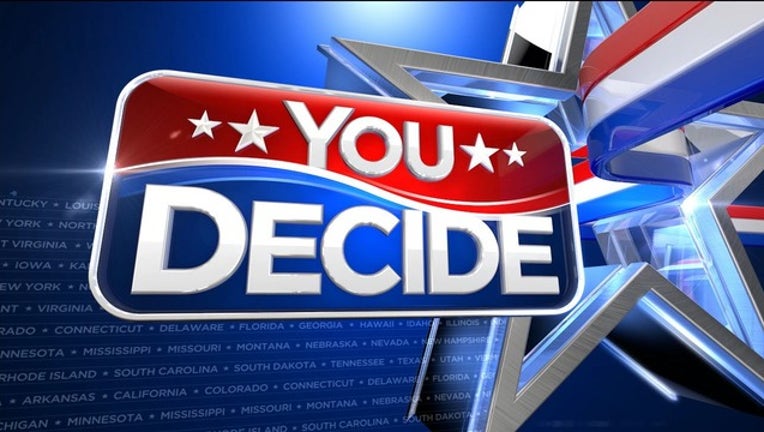 The polls are open for one of the most competitive midterm contests in recent memory. There are plenty of races statewide and locally attracting attention and that will likely be decided by only a few votes. This is a look at some of the most notable and most competitive contests. Early voting runs Oct. 22 - Nov. 2 and Election Day is Nov. 6.
U.S. Senate: Ted Cruz (R) vs Beto O'Rourke (D)
It's the biggest race in the state in years. O'Rourke has proved a formidable challenger for incumbent Cruz, notably outraising him by almost $40 million to date. Polling in September showed the race in a statistical tie, but October polls show Cruz with a lead in the high single digits. O'Rourke has visited every county in Texas and is counting on new or low frequency voters to pull off one of the biggest upsets in Texas politics. Cruz is betting that reliably red Texas will remain that way and is attacking O'Rourke for his views on border security (not for the wall) and impeachment (says there's enough there for proceedings to begin).
Governor: Greg Abbott (R) vs Lupe Valdez (D)
Abbott is expected to easily win a second term in a race that has gone virtually unnoticed compared to the fireworks of the U.S. Senate campaign. Abbott has a massive fundraising advantage against the former Dallas County Sheriff and has been spending tons of cash on TV ads. Valdez has virtually no funds and has been quietly visiting major cities and the Rio Grande Valley, trying to boost turnout among reliably Democratic constituencies.
Attorney General: Ken Paxton (R) vs Justin Nelson (D)
Despite being under indictment, Paxton didn't even have a primary challenge. Republican dominance in the state is expected to bring the Collin County politico a victory. That said, Democratic challenger Nelson has raised enough money to start airing ads against the incumbent that detail his ongoing legal woes involving fraud and state securities laws. The race will likely be closer than typical in a statewide race.
U.S. House District No. 6: Ron Wright (R) vs Jana Lynne Sanchez (D)
Incumbent Joe Barton opted not to run for reelection after a scandal involving a nude photo and sexually-charged private messages that became public. Barton's former chief of staff, Wright, is the favorite in the typically Republican district. He's campaigning on border security and fiscal responsibility. Challenger Sanchez has been talking about health care and affordability along with educational funding. The race is seeing some outside spending from Democratic groups, but would likely only flip in a true "wave" election.
U.S. House District No. 32: Pete Sessions (R) vs Colin Allred (D)
This Dallas district is one of the most watched U.S. House races of 2018 in the country. Incumbent Republican Pete Sessions is being targeted, even though he won 71 percent of the vote in 2016, because Hillary Clinton beat Donald Trump within the district. Former NFL player and Obama housing official Colin Allred emerged from a crowded Democratic primary field. Sessions is a longtime incumbent and a high ranking member of Congress who has called in for help – Vice President Mike Pence and other big Republican names have already campaigned for him. Allred has focused on health care, calling for protection of preexisting conditions and expanding coverage via "Medicare for all." He's criticized Sessions for his votes to get rid of the Affordable Care Act.
Texas Senate District No. 10: Konni Burton (R) vs Beverly Powell
This is a seat that has been in both Democratic and Republican hands in the past few years. Burton is the incumbent, but won by five percentage points four years ago. Before that, the seat was held by Democrat Wendy Davis. Education funding has been a hot talking point, with the candidates arguing over the proper levels of funding from the state and how property taxes should figure into the equation.
Texas House District No. 114: Lisa Luby Ryan (R) vs John Turner (D)
Is this North Dallas district moderating or becoming more conservative? One of the most fascinating State House races in Texas doesn't feature an incumbent. Republican Jason Villalba lost in a primary to Ryan, who said he was too liberal. Democrats say Ryan is way too conservative for a district that is changing and believe they have a shot at winning the seat.
Texas House District No. 115: Matt Rinaldi (R) vs Julie Johnson (D)
Rinaldi is one of the most conservative voices in the Texas House – backing legislation against so-called sanctuary cities and also supporting the "bathroom bill." He's also one of the biggest targets for Democrats after narrowly winning in 2016. The district covers Irving along with parts of Coppell, Carrollton and Farmers Branch. Johnson says Rinaldi's positions are out of step with a district that has a growing number of minorities and moderates.
Dallas County District Attorney: Faith Johnson (R) vs John Creuzot (D)
Republicans are hoping to hold on to the only countywide office they currently occupy as Faith Johnson campaigns for a full term. She was appointed by Gov. Abbott to serve the remainder of the term originally won by Susan Hawk, who had to resign. Johnson has pointed to her conviction of former Balch Springs Ofc. Roy Oliver as a sign she's in touch with residents concerned over equal justice. Her opponent, Creuzot, is a former state district court judge and has campaigned on ending mass incarceration.
FOR MORE DETAILS ON ALL OF THE CANDIDATES: https://my.lwv.org/texas/voters-guide