Virginia firefighters save American flag as fire destroys building in viral video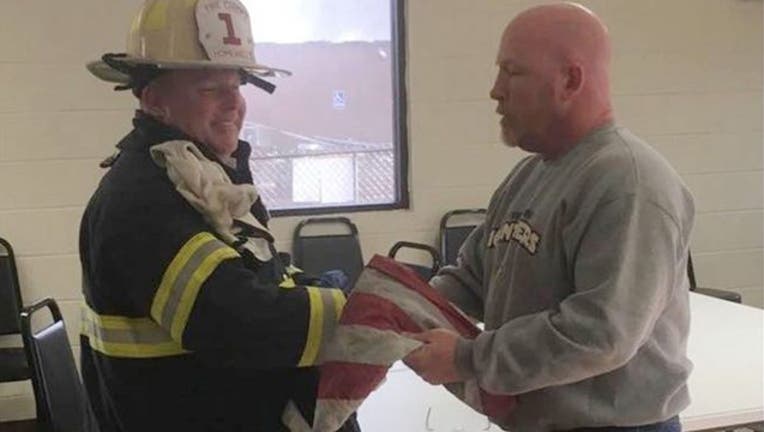 Viral video shows two Virginia firefighters rescuing an American flag as a roaring fire destroyed a building housing a local Moose Lodge.
The Moose Lodge in Hopewell, Va., caught fire early Thursday.
"We took the opportunity to go up and save the flag as kind of a symbol of hope," Hopewell Fire Chief Donny Hunter told "Fox & Friends" Sunday.
A kneeling Hunter is seen lowering the flag as the fire rages. He is then joined by firefighter Timmy Cibula.
The video shows a third firefighter working the hose to protect Hunter and Cibula.