VIDEO: Officers pull man from car in creek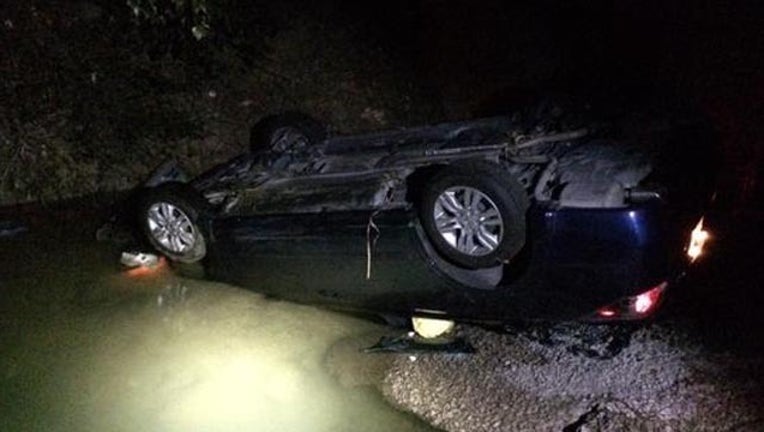 A police officer's body camera captured video of a man being rescued as his car filled up with water.
The Dallas Police Department released the video, which was shot on Friday night.
A man lost control as he was driving in the 5800 block of Military Parkway. The vehicle fell about 50 and landed on its roof in a creek.
Officers with the Southeast Crime Response Team were in the right place at the right time. They rushed down the embankment to help.
The video shows the officers smashing through a window to pull the man out as water poured in.
"We're gonna get you out of there. Come on," one officer reassures him.
He suffered only minor scrapes and bruises.