Vet says he was arrested after confronting Pokemon Go players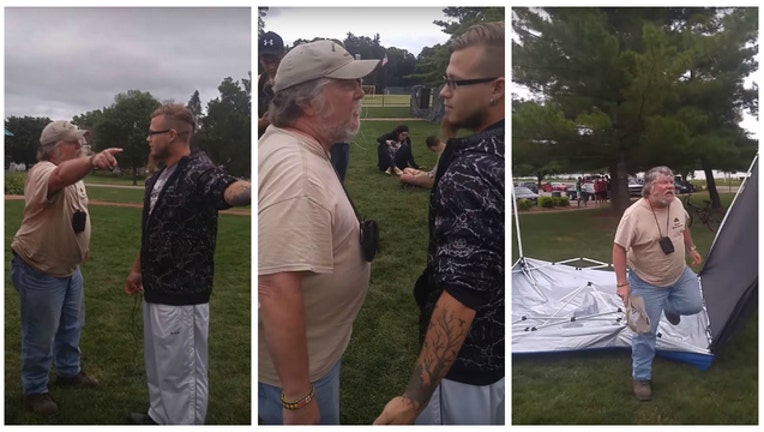 article
FOX NEWS - A video of a veteran confronting a group of Pokemon Go players at a memorial park in Minnesota is going viral and causing a debate.
YouTube user Brxdon posted the video, which shows a heated, profanity-laced confrontation between Vietnam War veteran Bruce Reed and Pokemon Go players at Veterans Memorial Park in Winona, Minn.
The video shows an irate Reed yelling at the players for disrespecting a place that's meant to honor the sacrifices of our nation's veterans.
As the back-and-forth escalates, Reed destroys one of the tents that the players had set up.
"It's not a (expletive) campground!" Reed shouts. "These are like (expletive) gravestones right there!"
Reed said he was charged with disorderly conduct and destruction of property after the incident.
Continue reading this story at FOXNews.com
Warning: This video contains explicit language