Up & Down in Texas politics: Pot bill; pre-K; abortion signs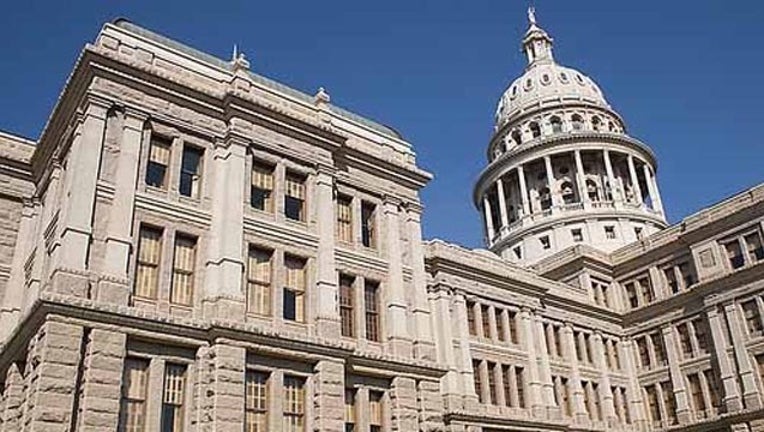 Tea party-backed state Rep. David Simpson says his argument that marijuana should be legalized because God created it, and that the Lord's creations shouldn't be banned, wasn't an endorsement for using pot.
"There's a lot of things that God made that are dangerous, but they're good," the Longview Republican who's seeking to legalize pot for all uses, said in an interview. "He made rattlesnakes and we haven't criminalized them yet. I don't advocate playing with them."
Simpson says his proposal now has bipartisan co-sponsors, though he's not ready to reveal their names.
Texas currently outlaws all marijuana, including for medical use, so full legalization seems a tough sell. But that hasn't stopped the proposal from making waves.
Laredo Democratic Rep. Richard Raymond laughed loudly before a recent floor session as Simpson walked by. "Libertarian, baby," he called "Libertarian!"
"Responsible use," Simpson countered. "Responsible use, but free." As he talked about the bill later, another lawmaker hurried by without breaking stride calling, "I'm running away."
Here are some issues that had strong weeks -- and some that didn't -- in the Texas Legislature.
------
WHAT'S UP
Pre-kindergarten Proposals
The House Public Education Committee spent hours hearing proposals to bolster the state's pre-kindergarten programs, which currently serve around 225,000 students. A plan backed by Gov. Greg Abbott would funnel $1,500 per pupil in additional funding to school districts whose half-day pre-kindergarten classes meet new higher quality standards. Another bill would cost more than double that but would include full-day programs. While there's broad agreement that early education needs more money, a bipartisan divide is forming between funding full-day pre-kindergarten or sticking to half-day programs.
------
WHAT'S DOWN
`Former Fetus' Signs
In advance of a Planned Parenthood rally, Texas Right to Life created paper signs mimicking the lawmaker name plaques identifying legislative offices. Under the names of some friendly Republicans, the signs read "Former Fetus." Rep. Jonathan Stickland was one of those who got a sign and stuck it over the nameplate outside his office. He later accused fellow Republican and House Administration Committee Chairman Charlie Geren of tearing it down in an intimidating way. Geren responded that the signs violated rules against decorating Capitol hallways, but denied being menacing in enforcing the policy.
----
WHAT'S IN-BETWEEN
State Budget Spending Cap
Lt. Gov. Dan Patrick is endorsing a plan imposing a tighter budgetary cap on state spending, a week after championing a proposal easing the same cap by not counting funding for tax cuts or paying down debt against it. Patrick's new position seems contradictory to his old one -- but he counters he's always championed tax cuts and debt in an austere state budget.
------
Planned Parenthood
Warning that women "will die," Republican Rep. Sarah Davis unsuccessfully pushed to remove a provision from the House's proposed state budget that deprioritizes funding for Planned Parenthood and other private clinics providing cancer screenings for low-income Texans. The language is part of a conservative effort to further deprive clinics affiliated with abortion providers of state funding. The Senate's proposed budget contains similar language. But Davis' effort suggests there may be a bit more bipartisan pushback on the issue than originally anticipated.