Two drivers slam into two Grand Prairie police vehicles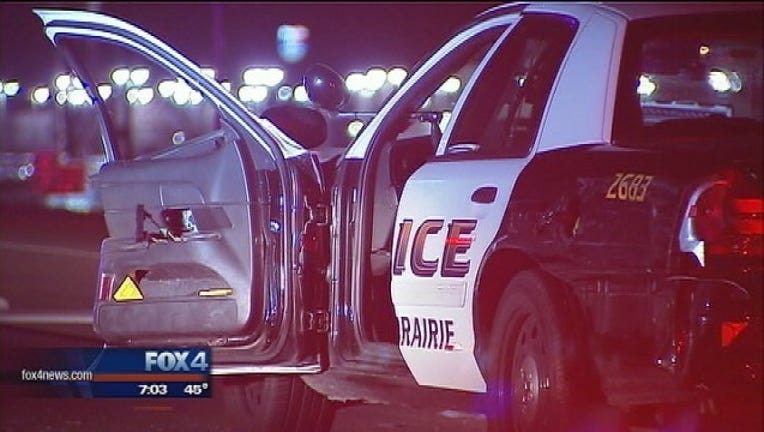 article
Officers from Grand Prairie are safe after being hit by two different drivers around 3:00 Sunday morning.
Officers had pulled over a suspected DWI driver on I-30 near Belt Line Road, when a driver in the west bound lanes slammed into a police vehicle, said Grand Prairie Police Department's Public Information Officer, Lyle Gensler.
Both the suspected DWI driver who was initially pulled over and the driver who ran into police were arrested for DWI.
Officers had blocked up lanes on I-30 because of the first crash, when another driver slammed into a second police vehicle. That person was not arrested.
Nobody was hurt, Gensler said.