Trump nears VP decision, candidates on standby for decision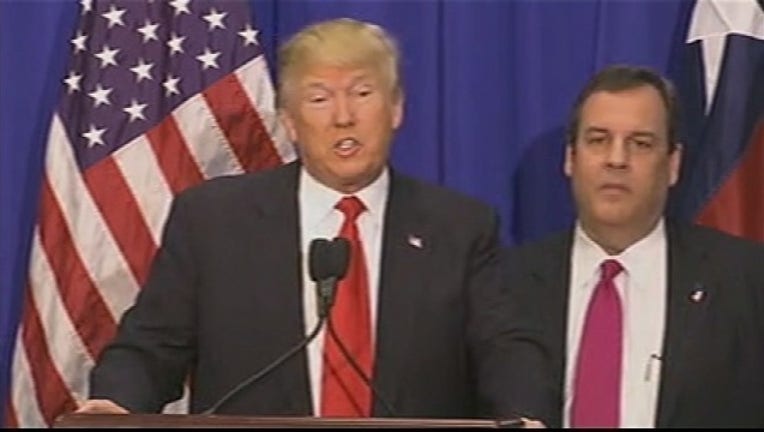 article
WASHINGTON (AP) — Donald Trump is on the verge of picking his running mate, with top contenders told to expect a decision from the Republican nominee as early as Thursday afternoon.
Newt Gingrich, one of the finalists for the vice presidential slot, told The Associated Press he's expecting to hear from Trump sometime after 1 p.m. The former House speaker praised Trump for running a "very fair, open process" and said he looked forward to learning the businessman's decision.
Joining Gingrich on Trump's shortlist are Indiana Gov. Mike Pence and New Jersey Gov. Chris Christie, according to people familiar with the candidate's thinking. All three have had extensive conversations with Trump and his family in recent days.
Trump and his new running mate will make their first appearance together Friday in New York. The timing is aimed at energizing Republicans ahead of next week's Republican convention in Cleveland.
Each of Trump's top contenders would add significant political experience to the GOP ticket. Trump, a political novice, has said for weeks that he wanted a running mate who could help him work with Congress.
Beyond their political backgrounds, the finalists bring different strengths to the ticket.
Pence, 57, is a steady, staunch conservative who would help calm nervous Republican wary of Trump's impulsive style. He served six terms in Congress before becoming Indiana governor. He also has deep ties to evangelical Christians and other conservatives, particularly after signing a law last year that critics said would have allowed businesses to deny service to gay people for religious reasons.
Trump took notice of Pence during the Indiana primary, noting that the governor had high praise for him despite endorsing one of his rivals.
Gingrich is a boisterous rabble-rouser who has spent decades in Washington and helped define the political battles of the 1990s. The 73-year-old would be the oldest candidate ever to become vice president.
Gingrich has been a steadfast Trump defender for months and has become a trusted adviser to the businessman.
So, too, has Christie. The New Jersey governor quickly endorsed Trump after ending his own presidential bid, stunning many of his supporters.
A former U.S. attorney, Christie, 53, is widely seen as one of his party's most talented retail politicians and has proven himself a biting attack dog on the trail. He's also become a valuable partner for Trump, joining him at events on the trail and taking on the important role of heading Trump's transition planning.
_
Follow Julie Pace at http://twitter.com/jpaceDC