Trucking company sued for deadly 18-wheeler wreck on I-30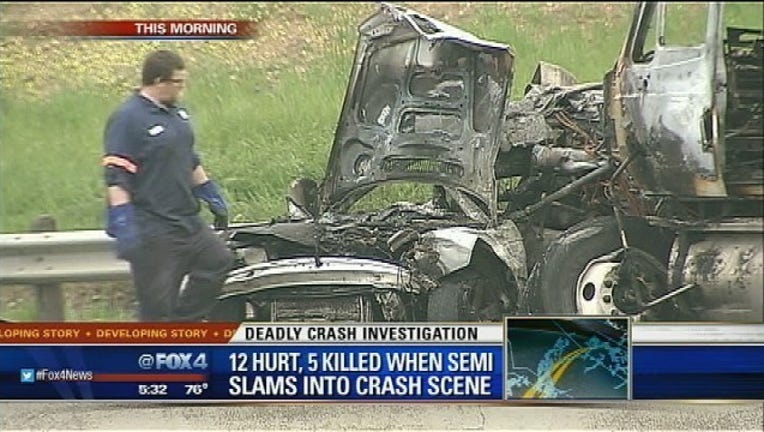 The fiance of a woman killed in a wreck involving an 18-wheeler is suing the commercial trucking company and driver for $1 million.
Ely Alba and her family named Ryder integrated logistics and the driver in the lawsuit.
Alba and her fiance Veronica Gonzalez were driving home separately from their engagement party in Dallas early Sunday morning when they pulled over on the shoulder of Interstate 30 in Fort Worth to help a victim from an earlier single car accident.
Police say an 18-wheeler slammed into the group of people trying to help the accident victim. Alba and her are son are among those recovering.
The suit alleges the driver and his trucking company were negligent.
Ryder has not responded to FOX4's request for comment.