Truck fire explosion at Dallas industrial yard destroys trucks, school buses
DALLAS - No one was hurt in a dramatic explosion at a Dallas industrial yard where 18-wheeler cabs and school buses are stored.
It happened in Northwest Dallas Thursday afternoon near I-35 and Manana Drive.
A compressed national gas truck caught on fire followed by a sudden blast of flames.
That fire spread to nearby vehicles, including a couple of school buses parked nearby.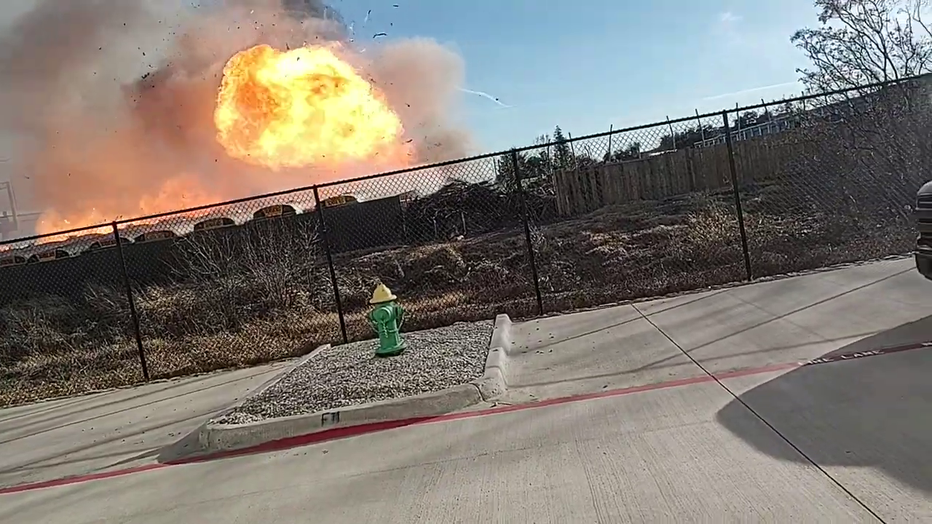 Firefighters doused the fire with water trying to prevent the spread and to keep the gas tanks cool.
A FOX 4 viewer captured the moments of the blast right before and as it happened.
Several people who passed by the fire called 911 to report what they saw.
There were no reports of injuries.
The cause of the fire is under investigation.