Troopers surprise 10-year-old boy when nobody shows up to his birthday party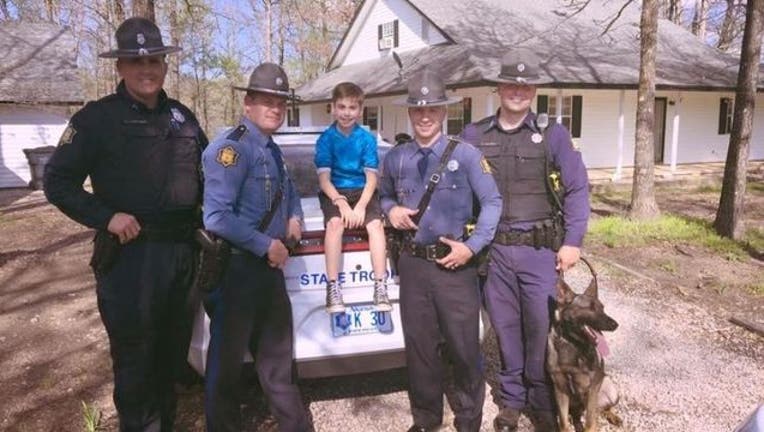 article
(FoxNews.com) - A 10-year-old boy in Arkansas said his heart sank when his mom sent 21 classmates invitations to his birthday party earlier this month, but nobody showed up.
Two days later, the doorbell rang. A group of state troopers stopped by, and they brought cake.
"They had come to give me all that stuff and make up their own birthday party for me," Toxey Ahrabli told KTHV. "I cried a little bit because they did that for me."
At first, a few parents said their children would attend, Toxey's mom told ABC News. "We thought there were at least five kids coming," Angela Andrews said. But she told the news station one child fell ill, and the others were no-shows.
Read more on FoxNews.com.