Trailer filled with frozen chicken catches fire on I-30 in Dallas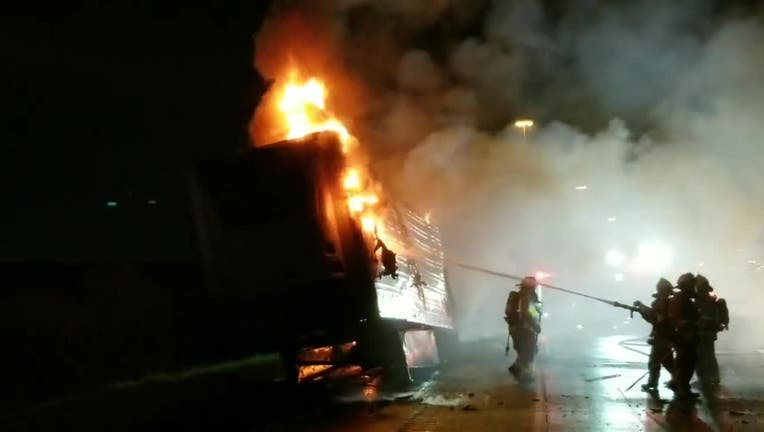 article
DALLAS - An 18-wheeler hauling more than 40,000 pounds of frozen chicken caught fire in Dallas.
It happened just before 1 a.m. on Interstate 30 between Loop 12 and Macarthur Boulevard, near the Dallas and Grand Prairie line.
Police said the truck's brakes overheated and caught fire. 
The driver quickly disconnected the tractor from the trailer, but the flames still spread through the trailer.
It was filled with 42,000 pounds of frozen chicken being hauled from Arkansas to Long Beach, California.
Crews are still cleaning up and working to make sure there are no hot spots. 
It will likely be several more hours before everything is hauled away and the roadway is clear.