Trackdown: Search for suspect who shot man in face in Dallas motel parking lot
DALLAS - In this week's Trackdown Dallas Police are searching for a suspect who shot a man in the face at point-blank range in a motel parking lot last month.
The man survived and police believe people should know the suspect when they see him on surveillance video.
The incident happened in the parking lot of the Stay Express Inn on Interstate 30 just before 1 a.m. on March 7.
The victim was riding his bicycle when a silver Chevy Malibu parked, and a man wearing a Dallas Cowboys jersey got out.
"They were talking to each other, and they were tussling with their hands and then the suspect brandished a handgun and shot him in the face," said Dallas Police Detective Jeffrey Coleman.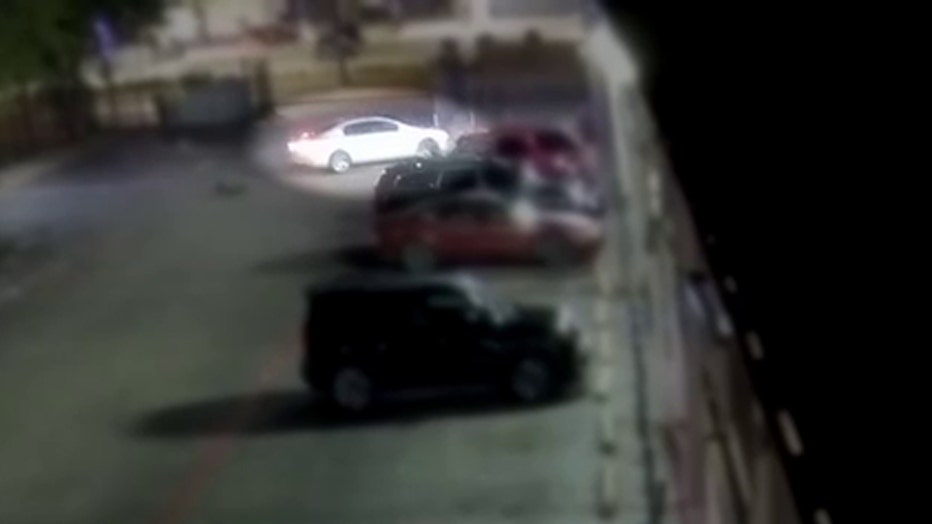 The suspect then drives off onto Jim Miller Road. The victim falls to the ground, before starting to run back through the parking lot and waiting for police.
Det. Coleman says the Malibu driver needs to be caught.
"He's a menace, he's a menace to society. If he's going to do it like this, very boldly, he's going to do it again," Det. Coleman said.
Now DPD is looking for the public's help. 
"There were witnesses out here, but they have not come forward we need their help," said Det. Coleman. "Nowadays we do have technology, but we rely on society and people in society to come forward."
You can reach out to Detective Coleman at 214-671-3636 or email him at jeffery.coleman@dallaspolice.gov.