Toddler's priceless reaction to receiving her first 'ticket'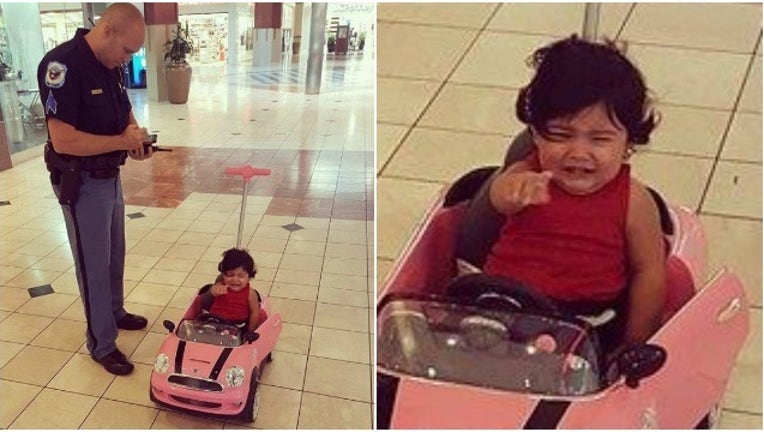 article
KENNESAW, Ga. - A little girl had a priceless reaction as she received her first "ticket."
FOX 5 viewer Sonia Delgado said her 1-year-old daughter got a pink, battery-operated MINI Cooper for her birthday. The toddler was at Town Center Mall on Tuesday with her parents, riding around in her new car, when a police officer walked into the building. 
"We were leaving and he was coming in," Delgado told FOX 5. 
The parents thought it would be funny if the officer wrote Delilah a ticket, so they asked him if he would mind playing along. 
"He was really nice about it," Delgado said. "He said he would pull out his note pad to pretend he was actually writing her a ticket."
Like many drivers, Delilah was not happy about the officer pulling her over... She was in tears as her father, Nextor Delgado, snapped a picture of her reaction. 
The Delgados shared the hilarious photo with FOX 5 Wednesday morning.
Let's hope next time Delilah remembers to keep two hands on the wheel!