Thousands of Arlington students receive free school supplies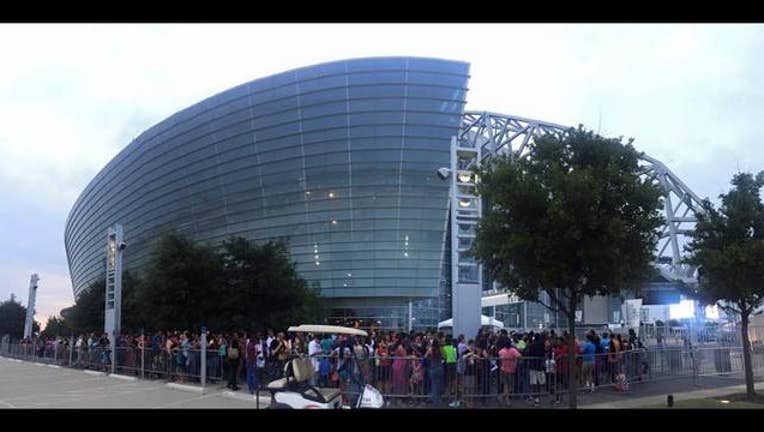 ARLINGTON, Texas -- More than 11,000 students attended Arlington ISD's Back to School Kickoff event at AT&T Stadium Saturday morning.
Some families arrived as early as 5 a.m. to get a place in line for the 8 a.m. event. Students in need received free backpacks full of school supplies. Vendors also provided resources like immunizations, eye exams, and haircuts.
Single Father Joey Bryant said the one-stop-shop for back to school helped him save time and money. 
"I'm the only one working so if I didn't have this resource there might be some things I wouldn't be able to do necessarily. So this is a tremendous resource for us. it really helps us to get the things I might not be able to get by myself," said Bryant.
The backpacks are thanks to donations from the community. More than 800 volunteers from the Arlington Junior League and local churches also helped at the event.