Third bike-share company leaves Dallas, two remain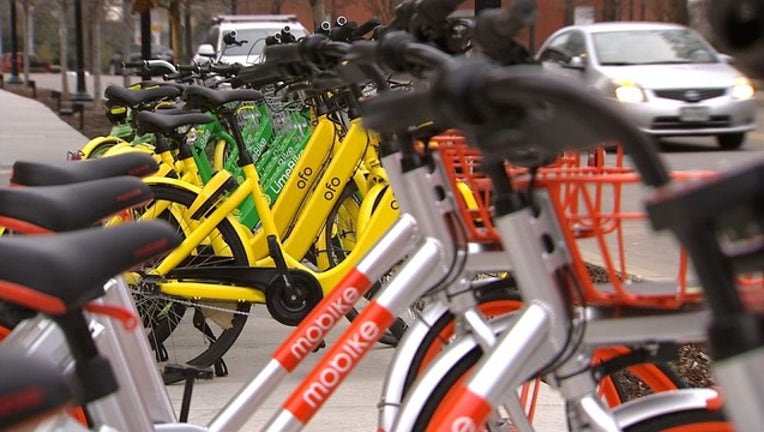 A third bike-share company has announced it will leave Dallas, leaving two options left for bike riders.
Mobike, based out of Beijing, said it is pulling out of the Dallas market. It had the fewest number of bikes in the city, only a few hundred.
Two bike operators are now left: Garland-based VBikes and San Francisco-based Lime. Santa Monica-based Bird also operates in the city, but only has scooters. Lime has both bikes and scooters.
Two other bike companies, Ofo and Spin, announced they were leaving Dallas a few weeks ago.
The difference is notable for anyone who has been in downtown Dallas or Uptown recently. At bike-share peak, there were almost 20,000 bikes deployed throughout the city. That number is now down to about 3,500, city officials say.
The Dallas City Council approved regulations on bikes and scooters in June. New rules state the companies must get permits to operate and pay a small fee per bike/scooter deployed in the city. They also must position bikes in ways that do not block pedestrians and respond to abandoned or incorrectly placed bikes.
A trial period for scooters, which have been an option for about a month now, ends after six months. At that point, the council will decide whether to allow the scooters for good or ban them.