The Colony police thank Class of 2018 after failed senior prank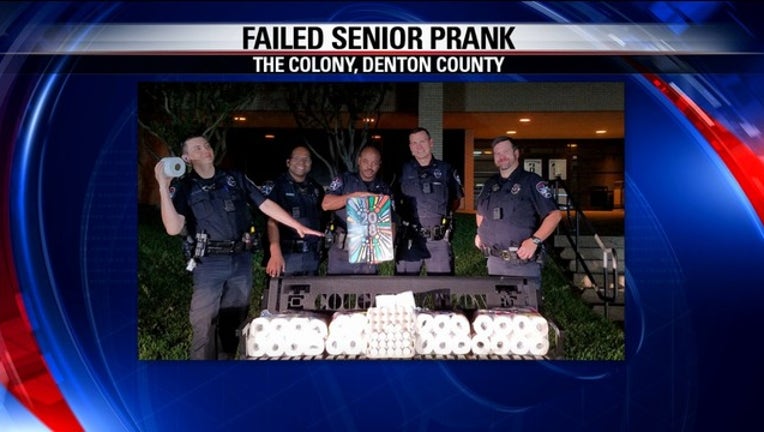 THE COLONY, Texas - High school seniors in The Colony will not be remembered for their prank aimed at the high school.
Three teenagers reportedly ran off before they could do any damage to The Colony High School.
The police department posted a picture on Facebook of what they left behind. The officers thanked the Class of 2018 for the generous toilet paper donation and eggs for breakfast.
"We were sorry to see you ran away before we could thank you in person. May your life after graduation go better than this prank," The Colony PD said.