Texas mom makes new friends at daughter's college orientation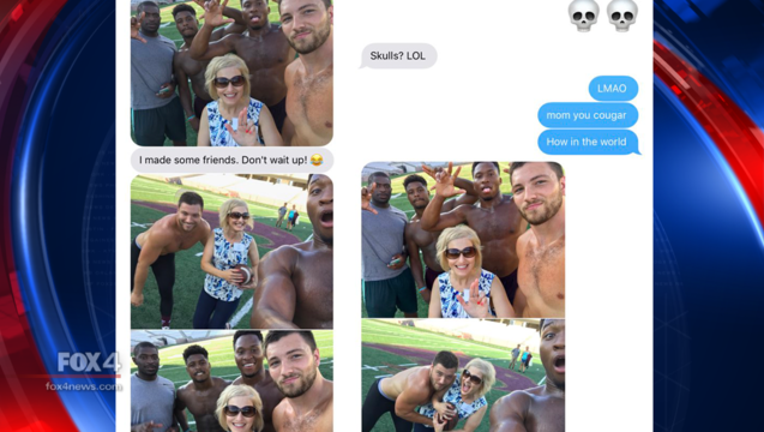 SAN MARCOS, Texas - A Texas mom is going viral after making some of her own friends at her daughter's college orientation.
Avery Leilani attended her freshman orientation at Texas State University on Monday. But while she was busy learning the ropes of her new school, her mom didn't waste any time making new friends as well.
The future Bobcat says while she was attending orientation, the parents had dinner on the football field. They were told whoever took the best selfies and posted them online would win a $500 scholarship.
Leilani's mom got creative and jumped on the idea of posing with the football players who happened to be practicing at the time.
After some time, Leilani says her mom sent her a series of pictures of her surrounded by several shirtless football players.  She texted her daughter, "I made some friends. Don't wait up!"
Leilani posted her conversation with her mom on Twitter and quickly went viral.
It's unclear who won the picture contest, but it's clear to see who the "real winner" was of this whole experience. You go, mom!