Texas economy doing well despite high inflation, concerns about recession
DALLAS - The Texas economy is doing well despite high inflation and looming concerns about a possible recession.
New numbers released Friday showed the unemployment rate dipped below 4% for the first time in two years. 
According to the numbers released, the Dallas-Fort Worth metro area has the fastest job growth in the state right now. And the Texas economy as a whole had the second-strongest job growth on record. 
Ed Serna, executive director of the Texas Workforce Commission, presented numbers that showed 2022 had the second-best job growth on record. It's second only to the growth in 2021 as the economy pulled out of the pandemic.
"The Texas economy is very strong," he said. "We continue to demonstrate a growing economy."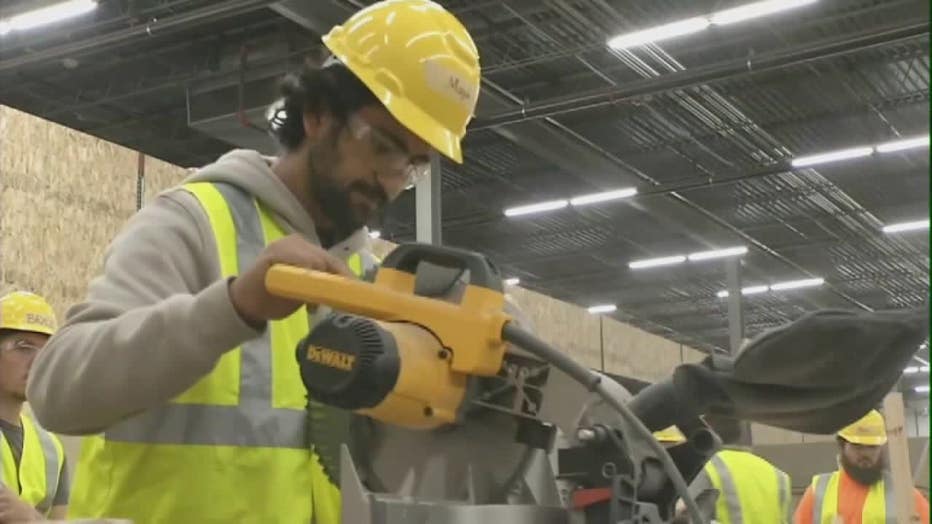 Mariana Vega, information director with the TWC, says more people are moving here, and businesses are diversifying.
"Twenty years ago, we were more oil and gas dependent," she said. "Now, we've seen a lot of growth in health care, business professional services, finance. We have new companies coming in."
But Serna conceded a recession could later impact the state's current economic boom. 
"There are factors that may affect us in the future. But right now, we continue to grow," he said. "We continue to do what we need to do to be a state where businesses and individuals want to move for opportunities."
Google's parent company, with a significant presence in Austin, announced 12,000 layoffs on Friday. A number of other tech giants have slashed jobs.
But economist Adam Perdue at the Texas A&M Real Estate Research Center says the numbers need to be taken in context. 
"People are over interpreting some name-brand companies," he said. "5,000 here, 10,000 here seems like a lot until you remember we are talking about 100s of millions in the labor market."
Perdue says one thing that is unusual right now is the strong job growth without much wage growth.
"I find it hard to buy that wages are driving inflation when wages have not been keeping up."
Perdue says the energy crisis in Europe, the Russian invasion of Ukraine and a potential surge in COVID cases as China reopens. could all potentially slow down job growth in 2023. 
"Unemployment is unusually low, but not unusual lately. We've got the same 3.5% in 2019 right before COVID," he said. "But if we do end up in a recession — and I'm not calling it likely yet, but it is not unlikely — we would see employment slow."
Economists say 4% unemployment is considered to be "full employment." The biggest job gains were in education, health, finance and manufacturing.