Target: Use the bathroom of your 'gender identity'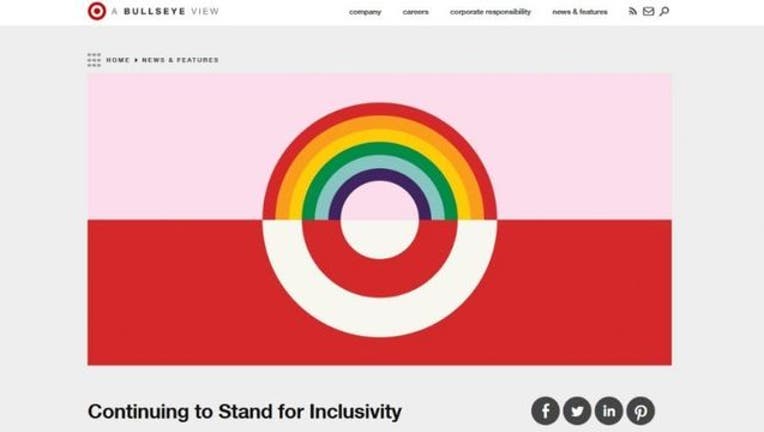 article
(FOX NEWS) - Visit a Target and use whichever bathroom you'd like.
That's the message the retail giant appears to be sending with a new statement on its website that ostensibly takes aim at so-called "bathroom laws" seeking to restrict men's and women's bathrooms to the sex listed on a person's birth certificate.
"In our stores, we demonstrate our commitment to an inclusive experience in many ways," the statement said. "Most relevant for the conversations currently under way, we welcome transgender team members and guests to use the restroom or fitting room facility that corresponds with their gender identity."
Target's policy is not new, but is simply a more pronounced "restatement" of an existing corporate rule, Target spokeswoman Molly Snyder told the Minneapolis Star Tribune.