Tanker truck fire out after more than 24 hours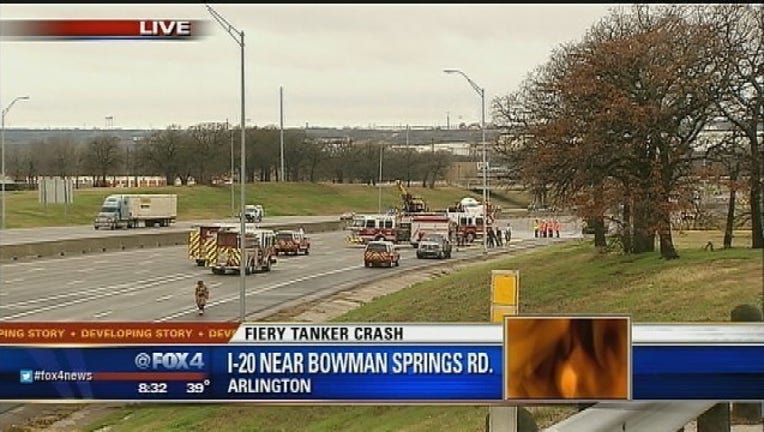 article
The fire is out and all lanes are open on Interstate 20, more than a day after a car crashed into a tanker truck in Arlington and started a fire, according to TXDOT.
All lanes were back open around 10:00 a.m. Saturday. The fire burned for a little more than 24 hours.
The 3,000 gallon tanker on the truck was almost completely filled with propane. It burst into flames at 6:23 a.m. Friday after a red mustang clipped the tanker truck, causing it to flip over near Bowman Springs Road.
No one was seriously injured.
Original story; http://www.myfoxdfw.com/story/27746628/propane-hauler-fire-closes-westbound-i-20-in-arlington