Tanker fire on I-45 shuts down traffic in both directions near Wilmer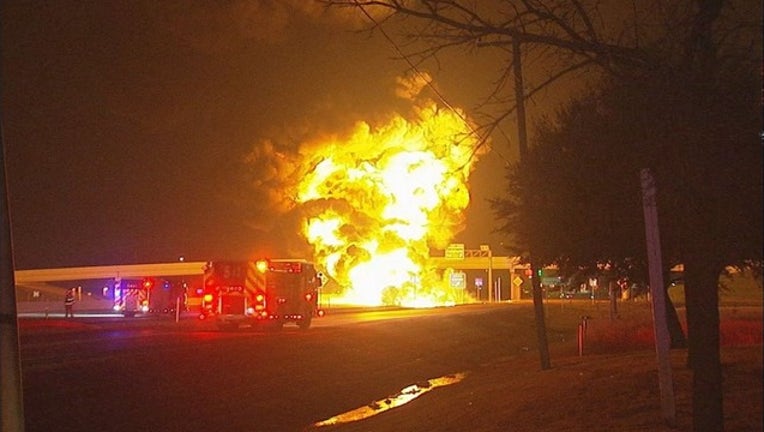 article
Authorities shutdown traffic on I-45 in both directions near Fulghum Road due to a tanker fire Sunday morning.
Police and fire personnel responded just before 6 a.m. and diverted traffic off of the interstate.
As of 7 a.m., the tanker was still on fire and traffic continued to back up on I-45.
The interstate is expected to be shutdown for several hours as firefighters let the fire burn out.
Authorities said the driver of the tanker is okay.