Taco Bell to give away free tacos in honor of Warriors game 3 win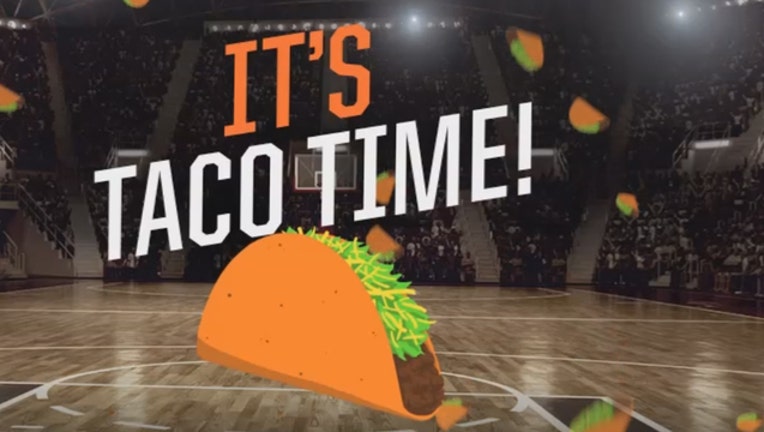 Taco Bell is giving away free Doritos Locos Tacos next Tuesday as part of their NBA Finals "Steal a Game, Steal a Taco" promotion.
The Golden State Warriors "stole" Game 3 of the NBA Finals on the road Wednesday night, and in turn Taco Bell is letting customers "steal" a Doritos Locos Taco.
Taco Bell will be giving away the free tacos on Tuesday, June 13 between 2 and 6 p.m at participating locations across the United States.
To find the nearest Taco Bell: https://www.tacobell.com/locations.