TABC suspends liquor permit for North Texas bars violating COVID-19 restrictions
FORT WORTH, Texas - The Texas Alcoholic Beverage Commission says some 200 bars statewide have had their licenses suspended since being allowed to reopen.
Two of those were here in North Texas, where COVID-19 cases are rising.
Texas Governor Greg Abbott said bars owners committed to him that they would reopen safely and added those that don't should suffer the consequences.
It's been one week since Tarrant County Judge Glenn Whitley allowed bars to reopen at 50% capacity.
Since then, four have been cited with "major violations."
Fort Worth's code compliance director said the 7th Street bar area was very crowded this past weekend. He compared it to the Las Vegas strip with people on the sidewalk moving in all directions.
"1:30 in the morning and this is the line of people waiting to get into one of the bars down there. The line was three blocks long," Brandon Bennett said. "Very few of them were wearing masks while they were on the street but by the time they got to the door they put a mask on which means they had masks, they were just putting them in their pocket."
"People who are not doing those things, not continuing to be careful are going to ruin it for everyone and I don't know how to state that any more bluntly than I just did," said Fort Worth Councilwoman Ann Zadeh.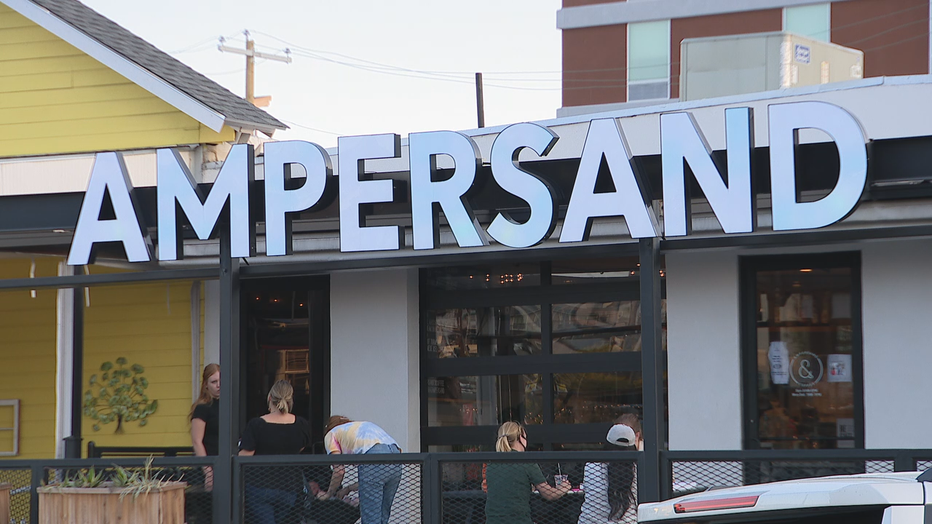 Ampersand in Fort Worth had its license suspended by the TABC for 30 days.
A spokesperson said the business violated coronavirus health and safety guidelines developed by the governor's strike force to open Texas.
"Customers were being allowed to crowd around certain locations when they should be remaining seated and maintaining a 6foot distance from each other," TABC spokesman Chris Porter said. "Additionally, there are rules that require employees to wear masks most of the time while on duty, and we found that to be a violation as well."
Whippersnapper bar in Dallas had its license suspended as well.
The TABC said it was operating even though the Dallas County judge has not allowed bars in the county to reopen.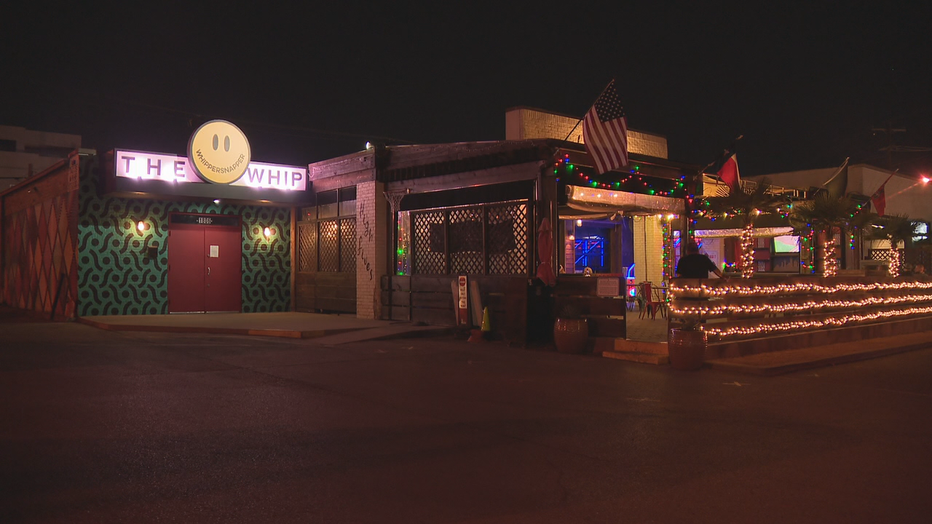 This bar will have to remain closed until that 30-day suspension is served out," Porter explained.
This is happening as COVID-19 cases and hospitalizations in Dallas and Tarrant counties are on the rise.
Both county health directors have warned the situation could get worse soon.
Speaking at a state house campaign event in Benbrook, Gov. Abbott said bar owners and employees were suffering financially and made a promise to him that they would reopen safely.
"So we do have our bars open, but we have in place standards to ensure that as they open up they will be able to contain the spread of COVID," the governor said. "If, however, those standards aren't followed, it could lead to the spread of COVID. That's exactly why TABC is out in force to make sure any bar not following those protocols will lose its license for at least 30 days."
The TABC said 30-day suspensions issued to bars go into effect immediately.
In most cases, those suspensions can be appealed to an administrative judge.