SWAT standoff with suicidal man ends peacefully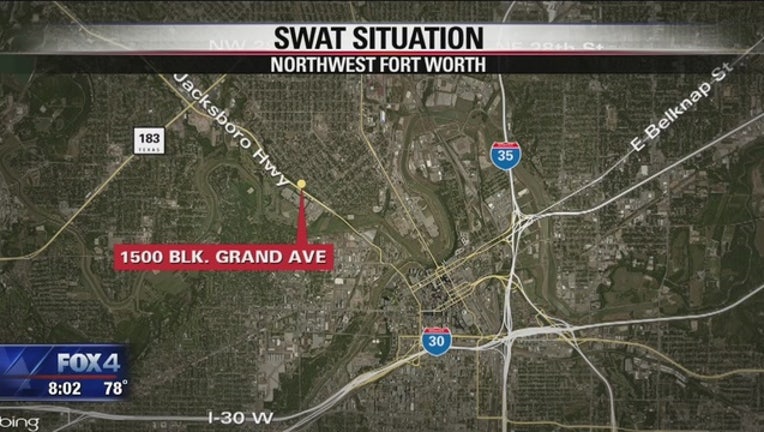 FORT WORTH, Texas - SWAT officers took a suicidal man into custody Monday in northwest Fort Worth.
The standoff happened in a neighborhood near the Jacksboro Highway and Northside Drive. Police were concerned because there were three children inside the home with the armed man.
Police said the man lowered his gun for a moment just before 9 a.m. and SWAT officers used the opportunity to take him down with a non-lethal use of force.
The man was taken into custody. None of the children were hurt.