Suicidal man prompts SWAT standoff in Pantego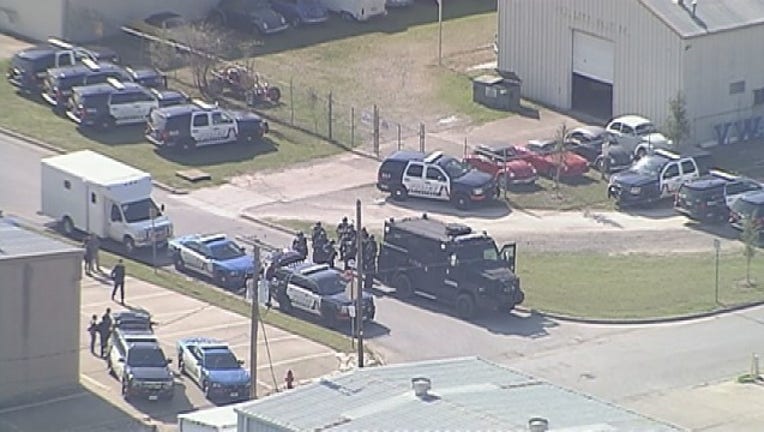 PANTEGO, Texas - SWAT officers were called to a warehouse in Pantego Wednesday because of a barricaded man.
Arlington Police Department spokeswoman Vanessa Harrison said several people called 911 just before 5 a.m. after hearing gunshots. About an hour later a woman called Pantego police to report that the shots came from her boyfriend.
Pantego officers responded to a business in the 3600 block of W. Pioneer Parkway, between Park Springs Boulevard and Smith Barry Road.
Arlington's SWAT team joined in to try to convince the suspect to surrender. He is believed to be armed and suicidal, Harrison said.