Suffolk County NY officer names new K9 'Dallas V'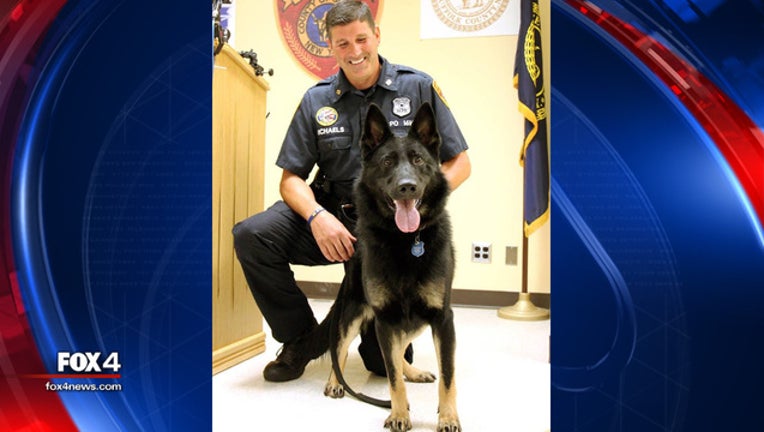 article
A police department in New York named its new K9 officer Dallas V in honor of the five officers killed in July's ambush shooting.
The Suffolk County Police Department had just begun training the 1-year-old German Shephard last month when the ambush happened in downtown Dallas.
Officer Kenneth Michaels decided to name his new animal partner to honor the officers killed.
"It is our hope that Dallas V helps to preserve the memory of the fallen officers," the department said in a statement.
Suffolk County is located on Long Island in New York.