String of armed robberies put Lake Highlands neighbors on edge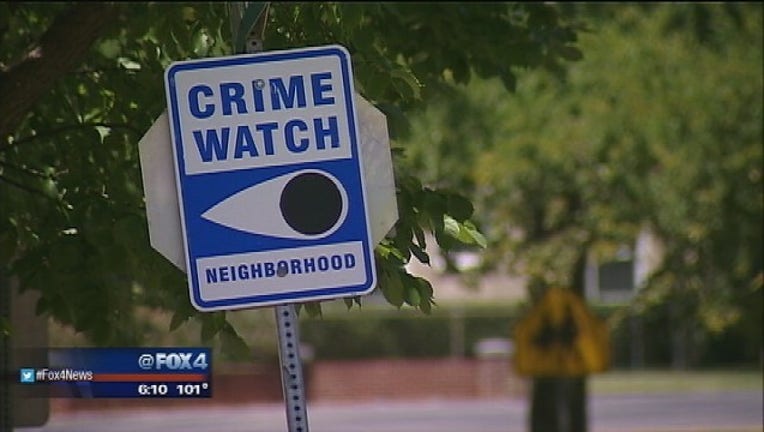 article
People in Lake Highlands are afraid to go out for a walk after six armed robberies in three weeks.
Each time, the robbers stole a smart phone.
The latest robbery happened in front of Hexter Elementary School.
Liz Surles was carrying her iPhone 6 with her for protection so she could call for help if needed, but with a gun to her back Wednesday evening, she never had a chance.
"All of a sudden, three pounding steps, this guy put a gun to my back shoulder," said Surles. "[He] started screaming expletives, 'Get the F on the ground; don't bleeping look at me! Give me that bleeping iPhone!' I twisted down to the ground, threw my hand back. He ran out to Buckner for an easy getaway."
The robbers left Surles on the ground.
Just 12 hours earlier, also in Lake Highlands, robbers held a gun to a man out on his bicycle.
"A car came up really fast, pinned him against the curb," said the robbery victim's wife, Rhonda Coutant. "A guy jumped out with a gun and said, 'Give me your cell phone.' He'd heard of a previous robbery, so he gave them his cell phone."
Coutant's husband, Ken, thought fast.
"He immediately thought of the where's-my-phone app," said Coutant.
Police responded in minutes and thanks to the app, found and caught the robbers.
"I think Ken and I both are sad the suspects are so young," said Coutant.
Of the six robberies in lake highlands, police say only two of the robberies appear connected.
Police have arrested four men they say are responsible for five of the robberies. They were all locked up when Surles was robbed, meaning at least two more robbers are still out there.
"We're afraid to walk alone," said Coutant.

Police say they're determined to catch the remaining robbers.
Investigators say when you're out, hide your phone, which means to also not wear earbuds.