State Fair of Texas announces new 2017 attractions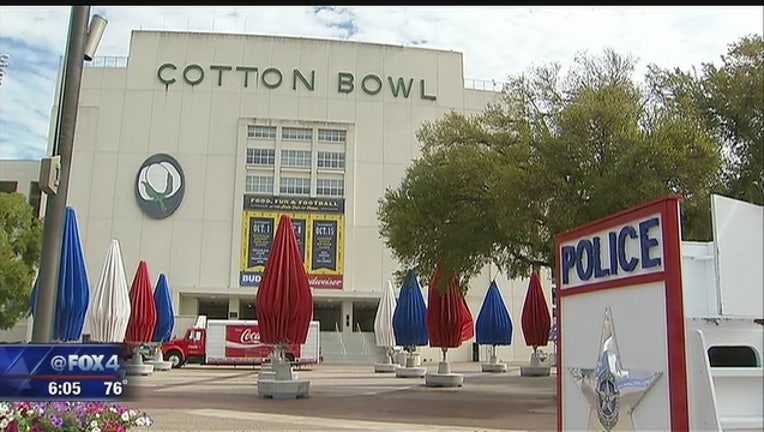 The State Fair of Texas has introduced a number of new events for the 2017 edition of the fair, including a floating robot.
World of Magic is one of the many new additions to the fair. The magic show, located at Oak Farms Showplace Theatre, will have a performance by renowned illusionists and a floating robot. Also in the theater, attendees can find the Backyard Circus, which lets children dress up in costumes and participate in a show that features lion tamers, tight-rope walkers and others.
As 2017 is the 100th Anniversary of the United States' entry into World War I, the fair will open two WWI themed exhibits. "Texas in the First World War" will explore the parts that Texas and America played in the war. The exhibit will contain an abundance of wartime memorabilia and vehicles, including a Model T ambulance and a 1917 Indian motorcycle. The other exhibit, "America and World War I", will display original artifacts such as weaponry from all participating nations in the war.
The Briscoe Carpenter Livestock Center is a 55,000-square-foot facility that will also open in time for the 2017 fair. During the fair, the facility will host livestock and agriculture activities, including the "I Spy Texas" exhibit that debuted last year. The building will be used for shows, meetings, events and conventions year-round.
Another new exposition for 2017 is "Drawing Power: The Editorial Art of John Knott." This exhibit honors cartoonist John Knott, who contributed 15,000 pieces over his 52-year career at the Dallas Morning News.
Lastly, fairgoers will have plenty of new food to try out in 2017. Gulf Coast Grill is an tropical grill that features live music and Stiffler's Mom's Cookie Factory claims the ability to bake 800 cookies in 11 minutes.
The State Fair of Texas will open on Friday, September 29.