State agency that oversees Texas power grid needs more money to do its job, Sunset Commission finds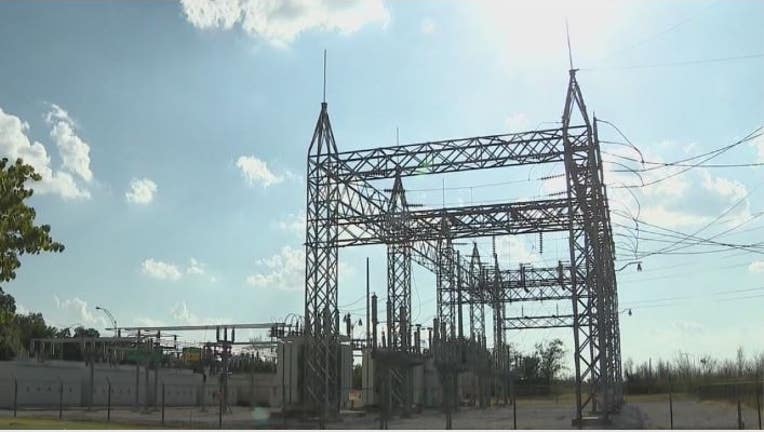 article
The Public Utility Commission needs more state funding to ensure that Texas' electric grid doesn't fail again as it did during the devastating 2021 winter storm, the Texas Sunset Advisory Commission said Wednesday.
The commission, which regularly reviews state agencies and recommends potential improvements or abolishment to the state Legislature, voted Wednesday to suggest that legislators increase the PUC's funding and staffing.
RELATED: Insurance companies sue ERCOT over damage from February 2021 winter storm
"Chief among PUC's needs is additional resources, specifically for the agency to independently analyze electric industry data and support its regulation of water and wastewater utilities," Sunset project manager Emily Johnson told commissioners at a hearing in December.
The Sunset review didn't look at how prepared Texas' electric utilities are for extreme weather or how the grid is operated. The Electric Reliability Council of Texas, a nonprofit that manages the grid and is overseen by the PUC, generally had the resources it needed, according to the report.
The commission also voted Wednesday to give the PUC until May to develop a standard for what a reliable electric grid would look like. And they voted to recommend that legislators require the PUC to allow public testimony at its meetings on agenda items. The agency currently allows public comment only on non-agenda items.
RELATED: Tracking the Texas power grid
The PUC has lacked enough resources for more than a decade and struggled to retain institutional knowledge, according to the Sunset staff report. Then legislators gave the agency significantly more work after the near-collapse of the state's electric grid in February 2021, when days of freezing weather caused system failures that left millions of Texans without power or heat and hundreds of people died.
The beleaguered agency, which had around 200 full-time employees at the end of last year and also regulates the telecommunications industry, was given responsibility to regulate water and wastewater utilities in 2013. The Sunset staff report says the PUC didn't receive appropriate funding when its mission was expanded.
PUC faced "considerable challenges'" because of its small size, the report said, "including a lack of needed expertise, cumbersome regulatory processes that can drive up costs to consumers, and a general inability to be more strategic and proactive, particularly in communications and data management."
Johnson, the Sunset project manager, said in December that commission staff was "surprised to see PUC only has about 200 staff to not only regulate three industries but implement significant changes to improve the grid while also navigating its new governance structure and relationship with ERCOT."
The agency needed funding for a team to analyze industry data and up-to-date data management tools to analyze its own data, the report said.
The result was an overworked staff. Employees logged long days and also worked weekends, missing birthday celebrations and vacations to make important progress on legislative mandates, PUC Chair Peter Lake told Sunset commissioners in December. They knew they had a responsibility to keep the grid operating, but Lake said they were working at an unsustainable pace.
"I very much appreciate the comments about the staggering amount of increased responsibilities that have been assigned to this agency, very appropriately, in the aftermath of that storm," Lake said. "But the lack of resources, as y'all have identified, and the Sunset Commission identified, has made implementing all of the tasks y'all gave us very, very difficult."
As of February 2022, just over half the staff had been with the agency for less than five years, and almost one-third had less than two years' service, according to the report. The legal division's turnover rate hit roughly 40% between 2020 and 2022, sparking concern among regulated industries that PUC attorneys lacked experience and knowledge.
Various associations and advocacy groups said they support increasing the PUC's budget. But they highlighted shortcomings they say need attention.
Cyrus Reed, conservation director for the Lone Star Chapter of the Sierra Club, said the PUC and grid operators need to do a better job planning for climate extremes in their power demand planning and forecasting and be given additional ability to monitor the natural gas supply, such as through an independent market monitor.
"They made some important progress, but not enough," Reed said in an interview Wednesday.
The Texas Tribune is a nonprofit, nonpartisan media organization that informs Texans — and engages with them — about public policy, politics, government and statewide issues.