Spike in Dallas County Democratic primary voter turnout on first day of early voting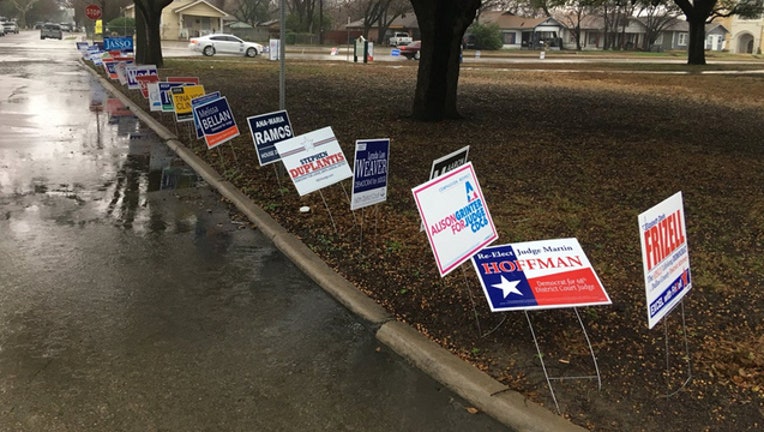 Dallas County saw a massive spike in Democratic voters on the first day of early voting for the March primaries.
The number of Democratic early voters nearly doubled from the same midterm primary in 2014, with 4,023 voters casting ballots in 2018 compared to 2,587 four years ago in Dallas County.
Republican voting was down compared to four years ago, with 1,957 voters in 2018 vs 2,412 in 2014.
In Tarrant County, there were 2,737 Republican voters on the first day and 1,786 Democratic voters.
In Denton County, there was 1,602 votes cast in the Republican primary and 778 in the Democratic side.
Collin County officials would only say that 3,138 voters total cast ballots on Monday, with no party breakdown available.
Early voting for the March 6 primary continues through March 2.