Several arrested on drug charges at Royal Flush Cantina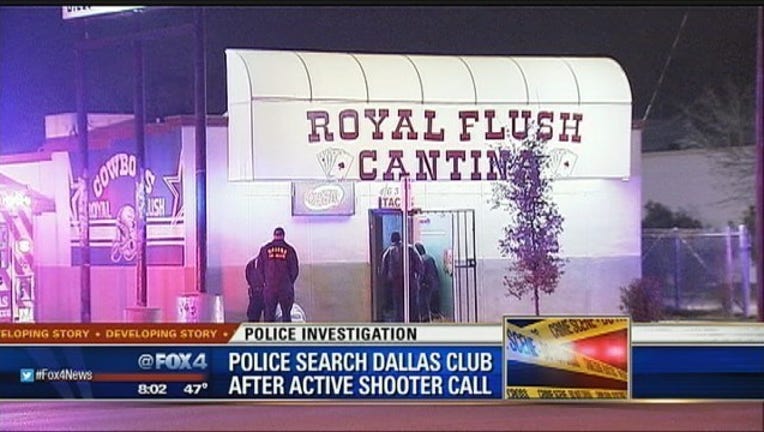 article
Police arrested several people after they got a call about an active shooter near a west Dallas night club Saturday morning.
When police tried to enter the doors of Royal Flush Cantina shortly after the 4:30 a.m. call, the doors were blocked and patrons were not being allowed outside, according to Dallas police.
A short time later, police were able to get inside the club and look into what happened. Several people inside the club were taken into police custody on drug charges.
It is not clear if police arrested the person who triggered the initial call or why the club was in operation at 4:30 a.m.