Second chance high school in Dallas raising money to fund service project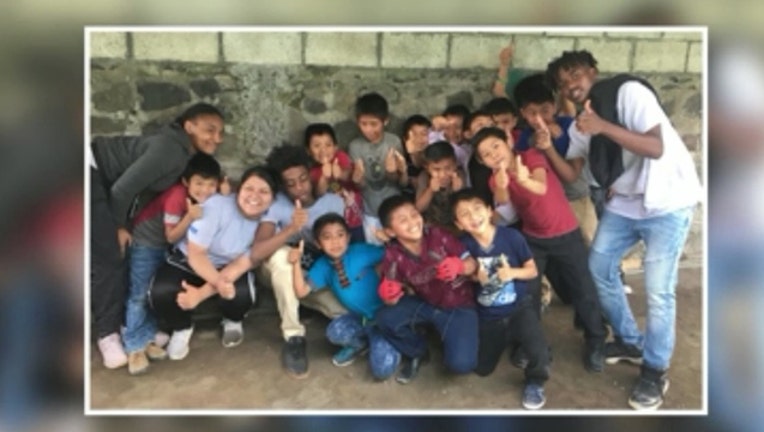 DALLAS - A second chance high school serving at-risk students in south Dallas is raising money to fund a service project in Guatemala.
For students at Cornerstone Crossroads Academy, it means an opportunity to help others.
"Other people don't have what you have, and to help out, it should make you a better person and make them feel more better," said Alexisa Washington.
Giving back is something the students want to do, since the academy has helped them get a second chance at earning a diploma.
The money from Saturday's garage sale at Lake Point Church White Rock is going to help fund a service project in Guatemala.
This is the second year a dozen students will travel with Helps International to fight the root causes of poverty in the country.
They will make and install ventilated, efficient wood-burning stoves and water filters.
Something small that makes a big difference for families there.
"When the cooking is on the ground, it becomes dangerous," said Kristi Lichtenberg. "The moms have back-breaking work of preparing these meals in very difficult ways through the day. So just letting them stand up, having a clean service for them to chop things on and prepare things on. Then to have the fire up, away from the little children. And using, it only uses 10 percent of the wood of a regular stove so it really, really helps them."
Jedarrian Jones got to go on the trip last year and is going again. He says the biggest thing he learned is appreciation.
"When I got back to America, I just wanted to do all my school work because a guy was telling me how much he wanted to come to America to go to college," Jones added. "So it's like I wanted to do all of my work, I didn't want to waste any food. I wanted to show my appreciation for everything I did have because after the little stuff that they do have, it's you know, it's very hard."
The academy still needs to raise about $12,000 for the project, but the life lessons the students will learn are priceless.
"We want them to have a global view of how we can impact the world around us, how we're connected to the world around us. And just that, people are suffering everywhere, but people are also working together and striving for a better life everywhere," Lichtenberg said.