Schumer takes back wall offer in new immigration push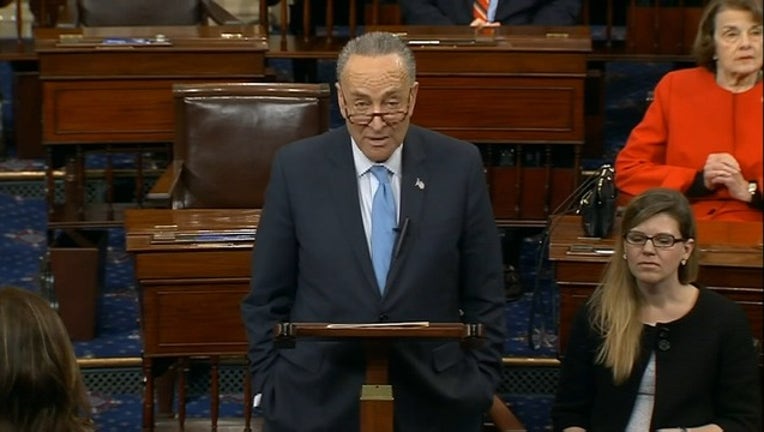 article
WASHINGTON (AP) - Top Senate Democrat Chuck Schumer has taken back his offer of billions of dollars for President Donald Trump's long-promised U.S.-Mexico border wall.
Schumer spokesman Matt House says Schumer's office notified the White House that Friday's offer to combine wall funding with legal protections for 700,000 younger immigrants living in the U.S. illegally. Trump had rejected the offer.
Senate Democrats angered their liberal, activist political base Monday by yielding on GOP demands to reopen the government without an immigration deal.
President Donald Trump tweeted Tuesday "nobody knows" whether a deal can be achieved.