Schools close, shelters aid homeless as cold snap hits Texas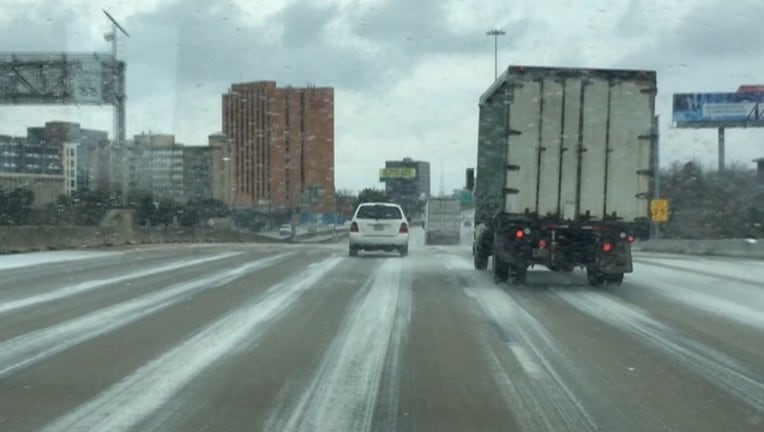 article
HOUSTON (AP) - Hundreds of thousands of students in Texas had a day off from classes Tuesday after frigid temperatures and icy roads made travel hazardous and sent scores of homeless people to shelters.
The Houston Independent School District canceled classes through Wednesday due to wintry weather. Schools are set to reopen at their regular times on Thursday. It's the state's largest district with about 215,000 students.
School districts in Houston, Galveston and Beaumont will remain closed, as will Tyler schools and numerous other rural and small-town school systems in East Texas. Other East Texas systems will observe two-hour delays in classes.
Districts in and near such Central Texas cities as Austin, San Antonio, Bryan-College Station and Waco will hold classes on normal schedules Wednesday.
The National Weather Service issued a winter storm warning for the Austin, San Antonio and Houston areas, plus sections of East Texas, until Tuesday night. Forecasters say the cold weather should ease late Wednesday with temperatures in the 40s in Houston and Central Texas.
Houston Mayor Sylvester Turner encouraged people to stay off the streets.
"If you don't have to be on the road, please don't be on the roads," he said. "For the next 24 hours it's going to be somewhat treacherous out there."
Houston Fire Chief Samuel Pena said at least four structural fires were caused by people "using more innovative ways to keep warm and heat their homes." He and other officials urged people to use space heaters properly.
At least two warming centers were opened for Houston's homeless or others needing to escape the freezing temperatures. The Austin Resource Center for the Homeless helped arrange shelter for more than 140 people.
George Bush Intercontinental Airport in Houston canceled more than 500 flights Tuesday.
Austin city and Travis County offices were shuttered along with most state government offices. Work at the state Capitol, where lawmakers are not in session, ground to almost a halt.
Icy conditions prompted state transportation officials to treat Austin-area roadways with sand, while police in the area shut down bridges, overpasses and long stretches of highway.