Sam Bradford trying to recruit DeMarco Murray to Philadelphia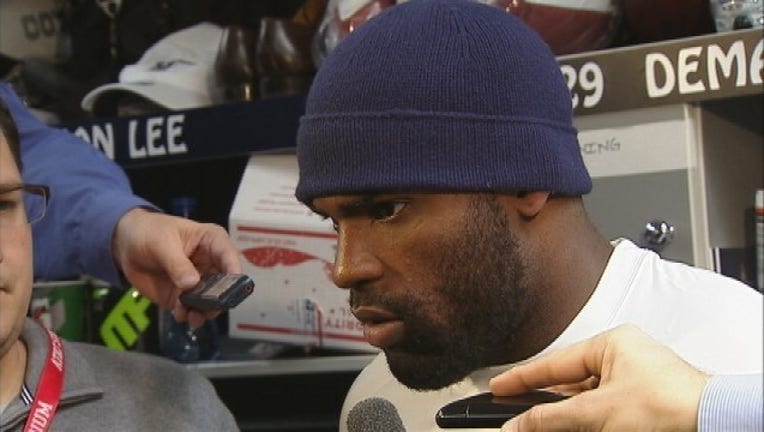 article
New Philadelphia quarterback Sam Bradford is trying to get Cowboys running back DeMarco Murray to sign a deal with the Eagles.
Bradford, who was traded to the Rams earlier in the week in a move that sent Nick Foles to St. Louis, was Murray's roommate when the two attended Oklahoma.
"I've been trying my hardest. I called him. I've texted him. I've done everything. We've been in communication and I think if we could somehow land DeMarco it would be a great pickup," Bradford said at a Wednesday press conference.
Murray is a free agent who has previously said he would like to stay in Dallas, but ESPN reported on Wednesday that Murray himself reached out to Eagles coach Chip Kelly.
FOX Sports also reported that sources indicated it was down to either Dallas or Philadelphia for Murray.
Murray was the NFL's leading rusher in 2014 and a key part of the Cowboys' offense during their surprise run to the NFC Playoffs.
Murray and Bradford played together from 2007-2009 at OU.