Salvation Army gearing up for Red Kettle Campaign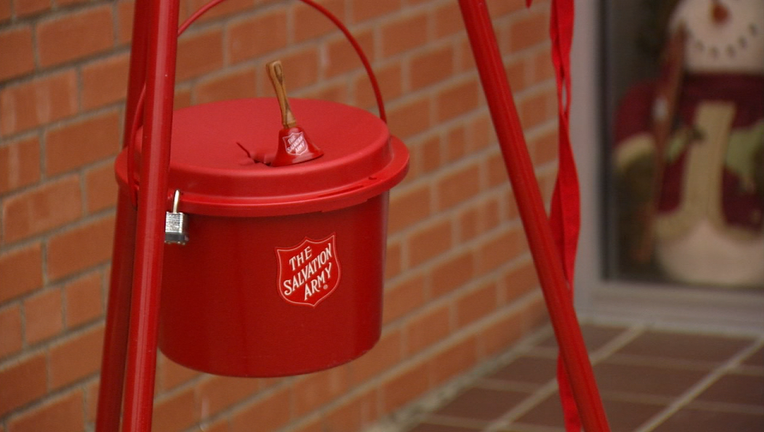 ARLINGTON, Texas - The Salvation Army is gearing up for its annual Red Kettle Campaign.
The Salvation Army hosted a breakfast for mayors of the Arlington-Mansfield area Wednesday morning.
A brass band played holiday tunes, and the decor meant it was beginning to feel a lot like Christmas.
A challenge was issued to the mayors to get their communities involved in the giving spirit.
"The mayoral challenge is a friendly competition, but mainly it is to encourage the communities to come together and fight for the poverty fight against those disadvantages in life where our families are struggling," said Anna Maslenikov with the Salvation Army.
The mayoral challenge fundraiser will happen on Dec. 11.
All of the funds collected on that day will stay local to help North Texans.
Last year, more than $100,000 was raised.