Rowlett PD issue warrant for teen involved in attack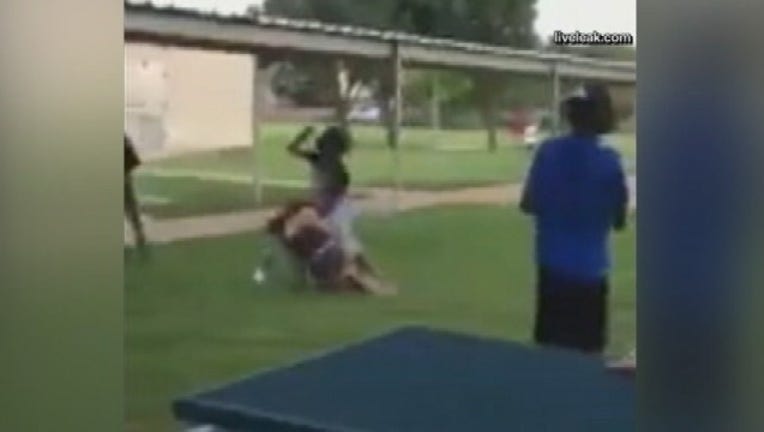 article
Police have identified the teen involved in an assault from last week in Rowlett that went viral.
Rowlett Police say they have issued an arrest warrant for suspect, whose name will not be released because she is 13.
According to an erroneous post on the Rowlett Police Facebook page Saturday, the suspect and her guardian were not cooperating with police. This is in fact not the case. Rowlett Police detectives have clarified the post and say in fact, they have been very cooperative throughout the entire process and are working to get her in custody.
The controversial video shows a 3-year-old child was caught in the attack and could have been seriously injured.
The 14-year-old victim was reportedly babysitting the child, who is her niece, during the incident.
A video clip of the attack was reportedly first posted on YouTube. It shows two young females demand that another girl "get up." She is holding the young child and refuses.
The aggressor then pulls the girl up by her hair and the child falls to the ground. The child can be heard crying while the girl is dragged off and beaten.
The victim went to school with the suspect, but they only knew each other in passing. Police say the two had a minor altercation during the school year, but nothing major.
Investigators believe the teens just happened to cross paths at a playground at Herfurth Elementary School in Rowlett, where the video was recorded.
The original video has since been removed from YouTube, but copies of it still exist on LiveLeak and Facebook.
Rowlett police say the June 19 attack was pre-mediated.
If you have information that would help locate her, please call the Rowlett Police Department at 972-412-6201.