Rowlett HS student in custody after making terroristic threats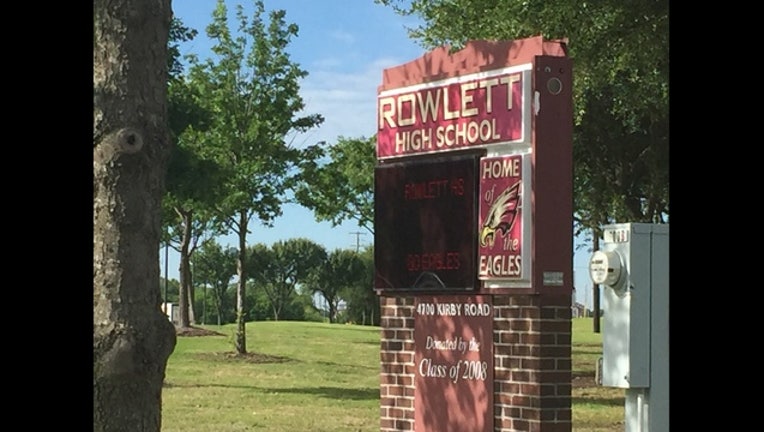 ROWLETT - A Rowlett High School student is facing a charge of making a terroristic threat Thursday morning.
Police took the 16-year-old boy into custody after investigators said he sent a Snapchat to another student claiming he was going to 'shoot up' the school.
Officers located the student at school, and said he did not have any weapons. He will be taken to a juvenile detention facility.
Police are investigating at Rowlett High School, where officials said classes remain on schedule.