Rainbow appears over golf course where Arnold Palmer's ashes were spread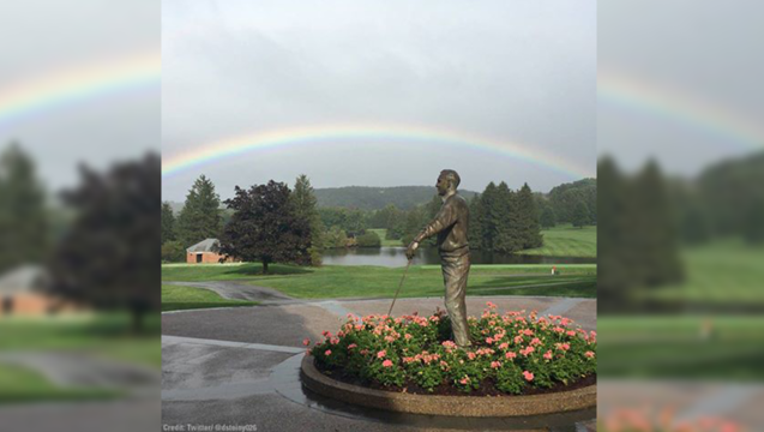 Legendary golfer Arnold Palmer, who passed away Sunday at the age of 87, was laid to rest Thursday morning.
Palmer's ashes were spread at his hometown Latrobe Country Club in Pennsylvania during a private service attended by family and close friends.
Shortly after the ceremony and the spreading of the ashes, something amazing happened...
Read the full story at foxnews.com