Quinnipiac: Cruz has nine-point lead over O'Rourke in poll of Texas likely voters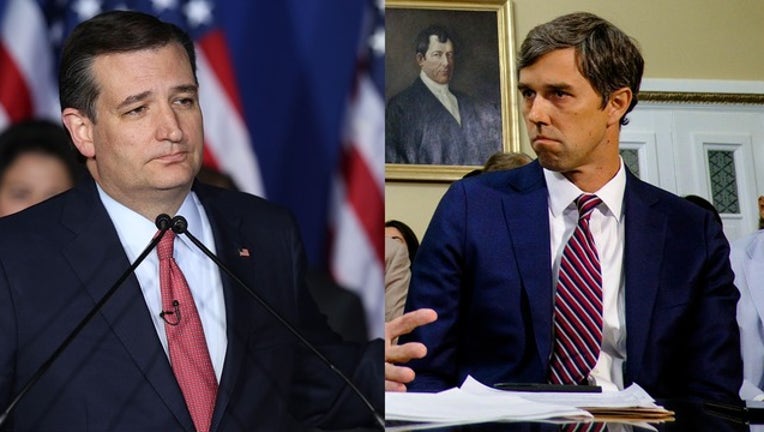 A poll released Tuesday shows U.S. Sen. Ted Cruz with a nine-point lead over challenger Beto O'Rourke among likely voters in Texas.
The Republican incumbent leads 54-45 over his Democratic rival in the first survey of likely voters by Quinnipiac University this fall.
The poll is the biggest lead Cruz has had in months and the first of any recent poll to have him above 50 percent. Also different in this poll – Cruz is above water when it comes to his favorability rating, 52 to 43.
"The Texas U.S. Senate race between Sen. Ted Cruz and Congressman Beto O'Rourke, and Democratic hopes for an upset win there, have boosted talk of a Senate takeover. These numbers may calm that talk," said Peter A. Brown, assistant director of the Quinnipiac University Poll. "Congressman O'Rourke may be drawing big crowds and media attention, but Texas likely voters like Sen. Cruz better."
Notably, 93 percent of likely voters told the pollster their minds are made up when it comes to who they will vote for.
The two will face-off on Friday night in Dallas in the first of three debates between now and Election Day.
O'Rourke has raised more money than Cruz, but outside groups are pouring money into the race to help keep Cruz in office. A Democratic candidate has not won a statewide election in Texas in more than two decades.