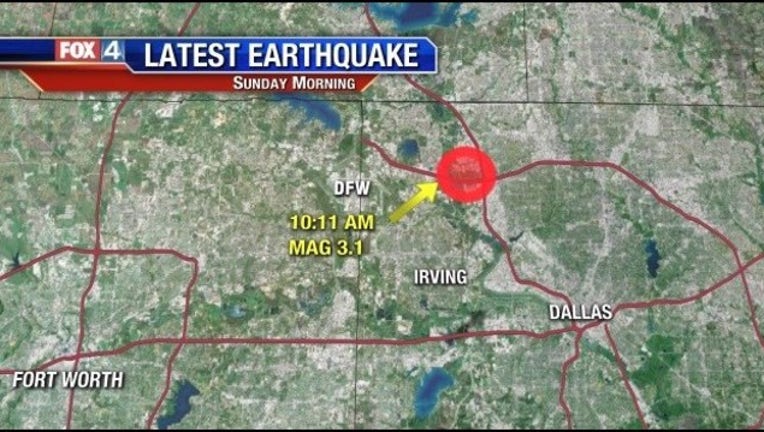 article
A 3.1 magnitude earthquake in north Texas was confirmed by the USGS Sunday morning. Then, about 30 minutes later it was upgraded to a 3.2 magnitude quake.

The quake happened at 10:11 a.m. northeast of Irving,  between Dallas Love Field and DFW International Airport. 

People reported feeling the quake in Dallas, Grand Prairie, Euless and several other locations.