Politico reporter booted from Trump rally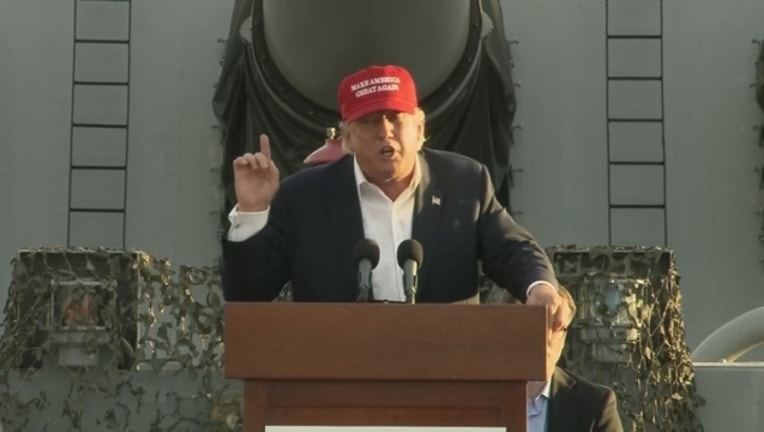 article
NEW YORK (AP) — A reporter from the news outlet Politico was ejected from a Donald Trump rally late Thursday — the latest sign of growing antagonism between the presumptive Republican presidential nominee and the press.
Politico reported that Ben Schreckinger had been typing on his laptop at the event at the San Jose Convention Center when he was approached by a Trump campaign staffer. After consulting with higher-ups, the aide and a private security staffer reportedly escorted Schreckinger out of the venue. Schreckinger had entered on a general admission ticket after repeatedly being denied press credentials for Trump events.
"I was removed from Donald Trump's rally tonight for practicing journalism without the campaign's permission," he wrote on Twitter.
The Trump campaign routinely denies credentials to outlets it deems unfriendly, including Politico, BuzzFeed and the Daily Beast. Reporters from those outlets often enter Trump events as members of the general public so that they can report.
Trump campaign spokeswoman Hope Hicks said in an emailed statement that the campaign was "looking into" the incident.
"As I told Politico, the campaign was not aware of this incident or the circumstances surrounding his removal. We are looking into it," she wrote.
Politico also reported that a second journalist, Carla Marinucci, was approached by a Trump staffer at the San Jose event. She was told she could stay, according to the outlet, as long as she did not "talk to people or interview them in general area where we sit."
Trump escalated his attacks on the media this week during a charged press conference where he dismissed the political press as dishonest and insulted specific reporters, calling out one as "sleazy."
Politico editor Susan Glasser said in a statement that the campaign's actions interfered with basic press rights.
"If this is an effort to squelch independent coverage of their campaign, it will not work," she said. "Such actions constitute a violation of the basic right of a free press to report and as such the Trump campaign has a responsibility to let journalists do their job.